This pictorial will show you how to change colour in your crochet project – this technique is also very useful when connecting a new ball of yarn.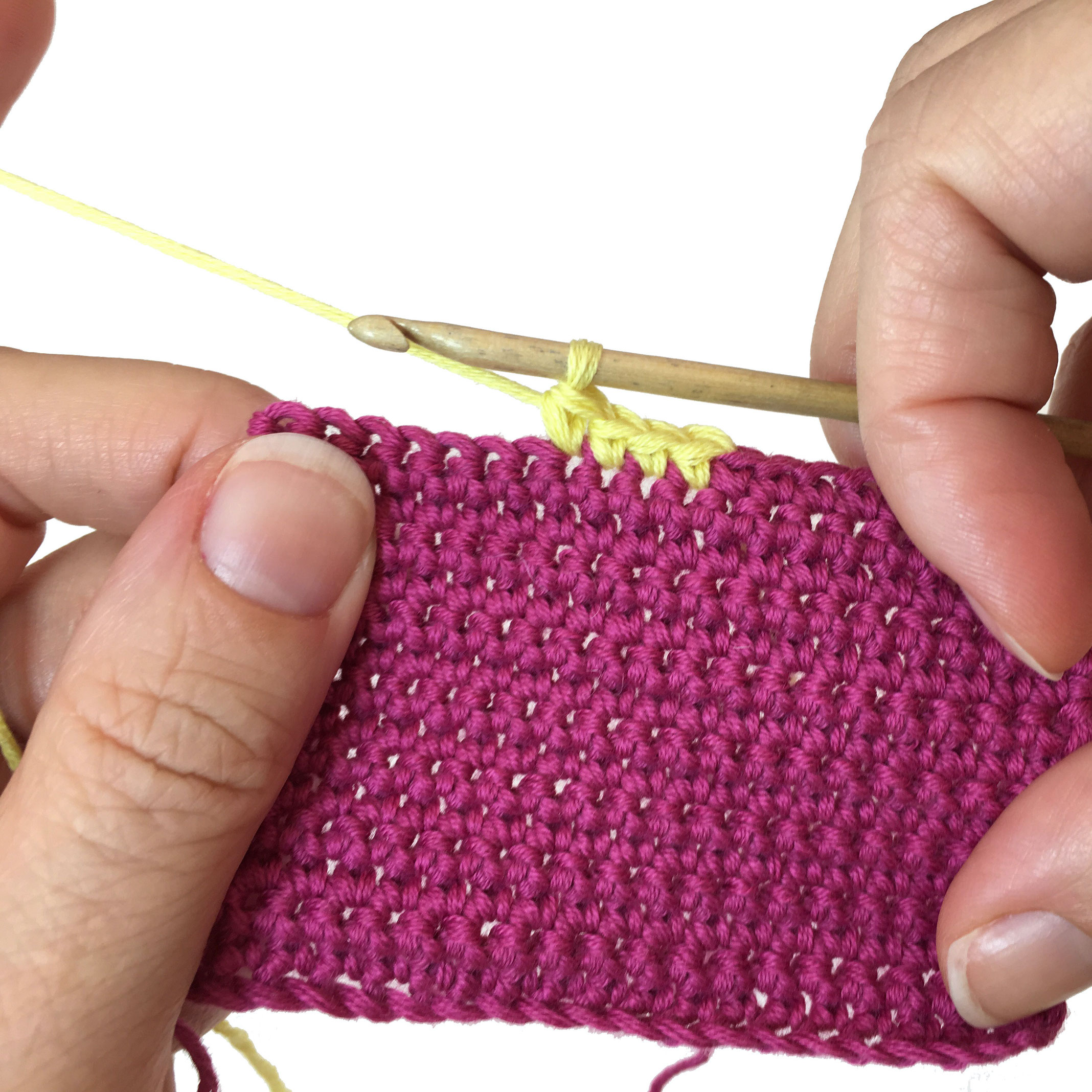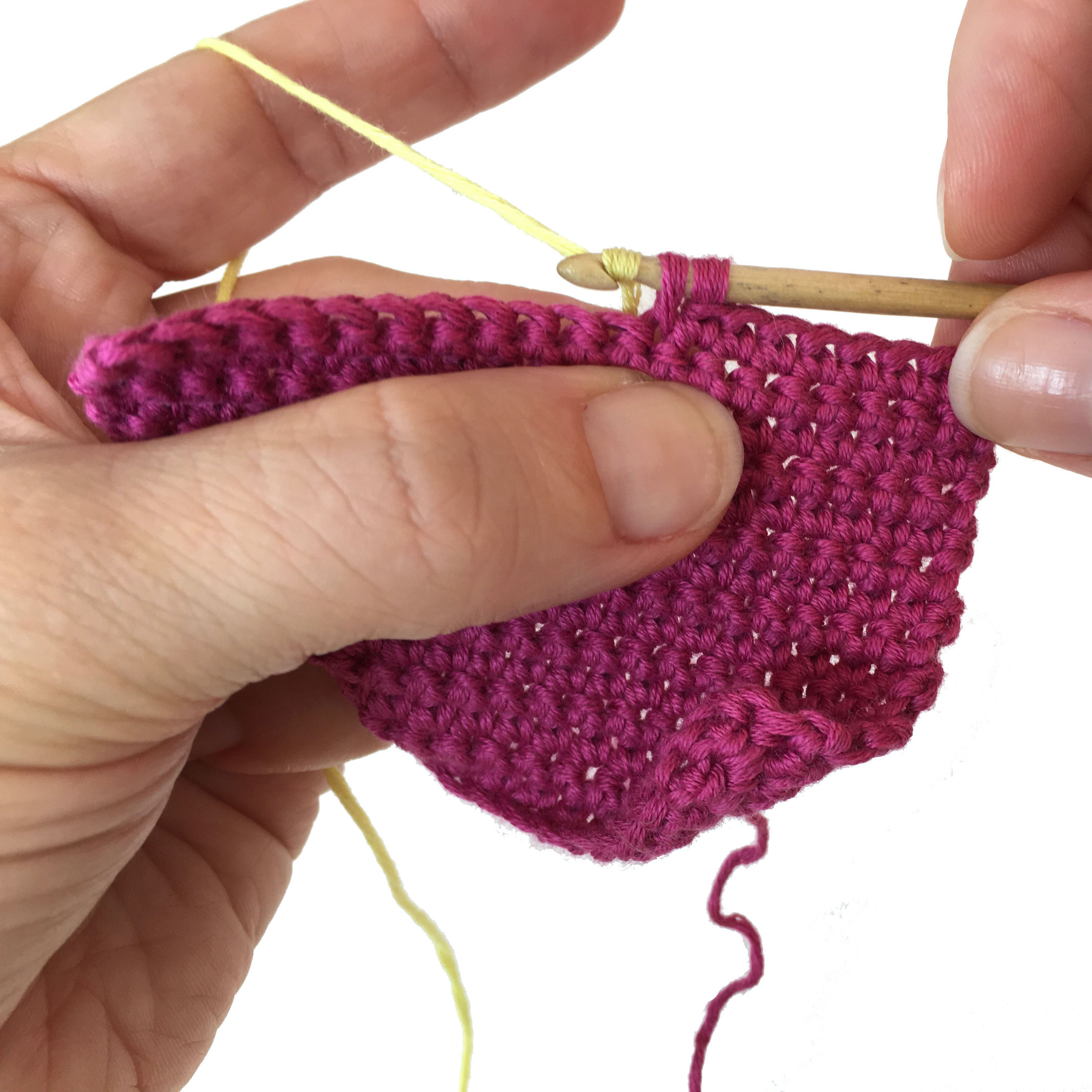 Step 1
When you reach the stitch before the new colour, you work it till you have to do the last "yarn over & pull through loops". Place your new yarn around your hook and pull through the loops.
Tip: Hold the two tail ends secure with your middle finger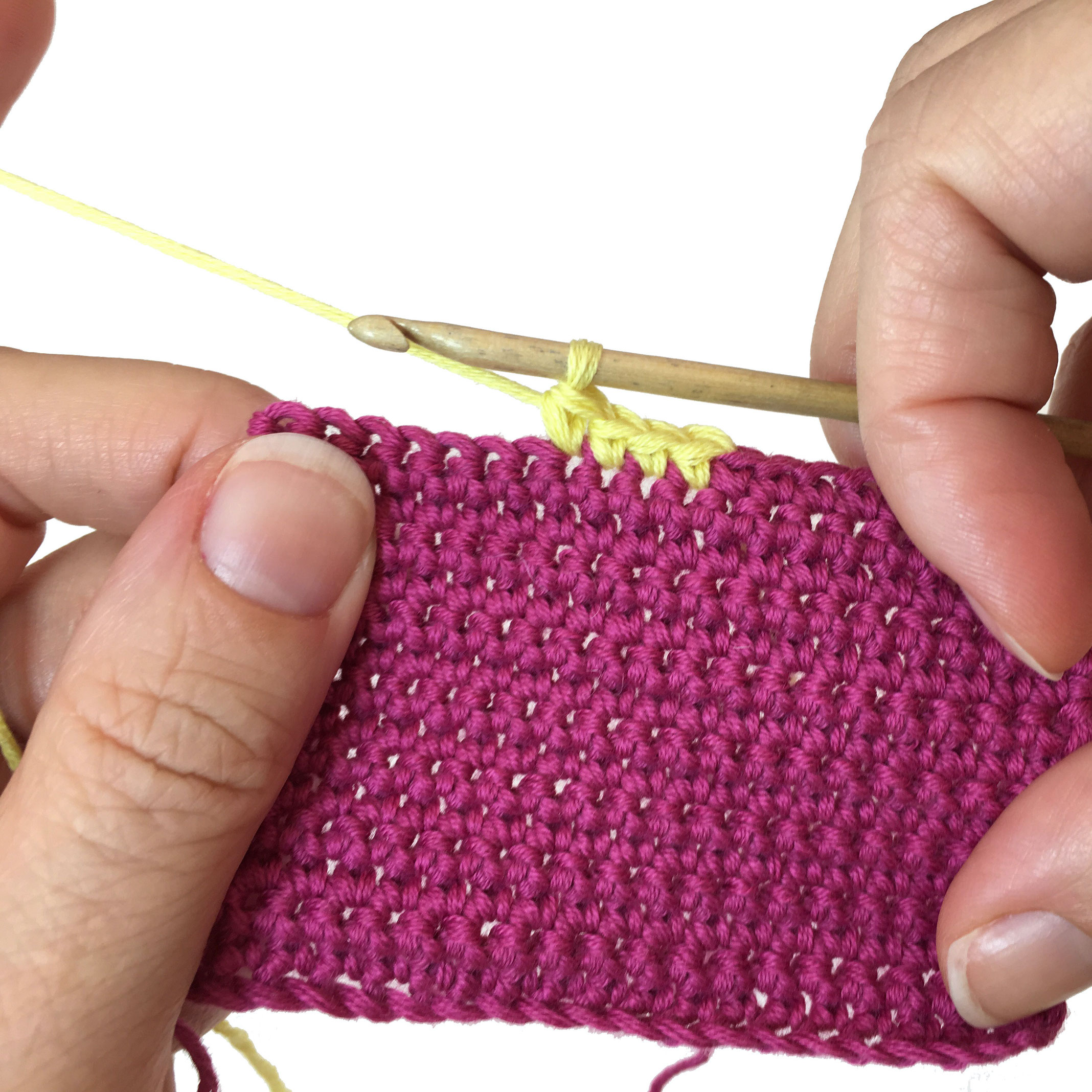 Step 2
Continue crocheting in your new colour.
You can even crochet over the tail ends for approx. 10 stitches and cut off any excess. That way the ends will be secure and you will have less mending to do once your project is finished.
I do not often work with more than one colour yarn, but when I do, I am in awe about the effect a beautiful colour combination adds to a project.
This be to create stripes, a grading effect or even writing with yarn. Below you will find some of my patterns in which I have used the different variations of colour change.
Patterns using this stitch