Hi and thank you for stopping by!
My name is Camilla and I am the hands behind Raven's Crochet. My big dream with Raven's Crochet is to share the joy of crocheting and enable everyone interested to master this exciting and inspiring craft!
My Story
I was born and raised in Denmark and my interest for crafting came in such a young age that I cannot even remember not loving this.
Certain memories will never be forgotten like when my great grandmother taught me how to fold a rose out of silk paper and when at the age of 6 or 7 I watched in awe as my 10 year older cousin knitted a scarf. She kindly enough let me have the needles and pretended to believe me when I proudly told her that I was making holes by dropping the loops.
My grandmother knitted a nightie for me that went all the way down to my feet, and I wore this till it only came to my knees – I loved it so! She refuses to make one today claiming I am too tall (I am only 1,68m!?!). She also knitted the most wonderful socks and continues to do so even today. There are always at least 3 whole pairs in my drawer and on cold winter days they help keep me warm along with hot chocolate…
In my pre-teens my mother and I knitted a sweater with a fantastic pattern including so many beautiful colours – now I still believe we did the work 50-50, but in all honesty my mother probably made the sweater herself.
Later in my teens I discovered crocheting and I was amazed by the intricate things one can create with a single hook and loop. Since then I have been crocheting away and now I have ventured into the world of pattern design.
I really hope that you will enjoy Raven's Crochet!
Best wishes,
Camilla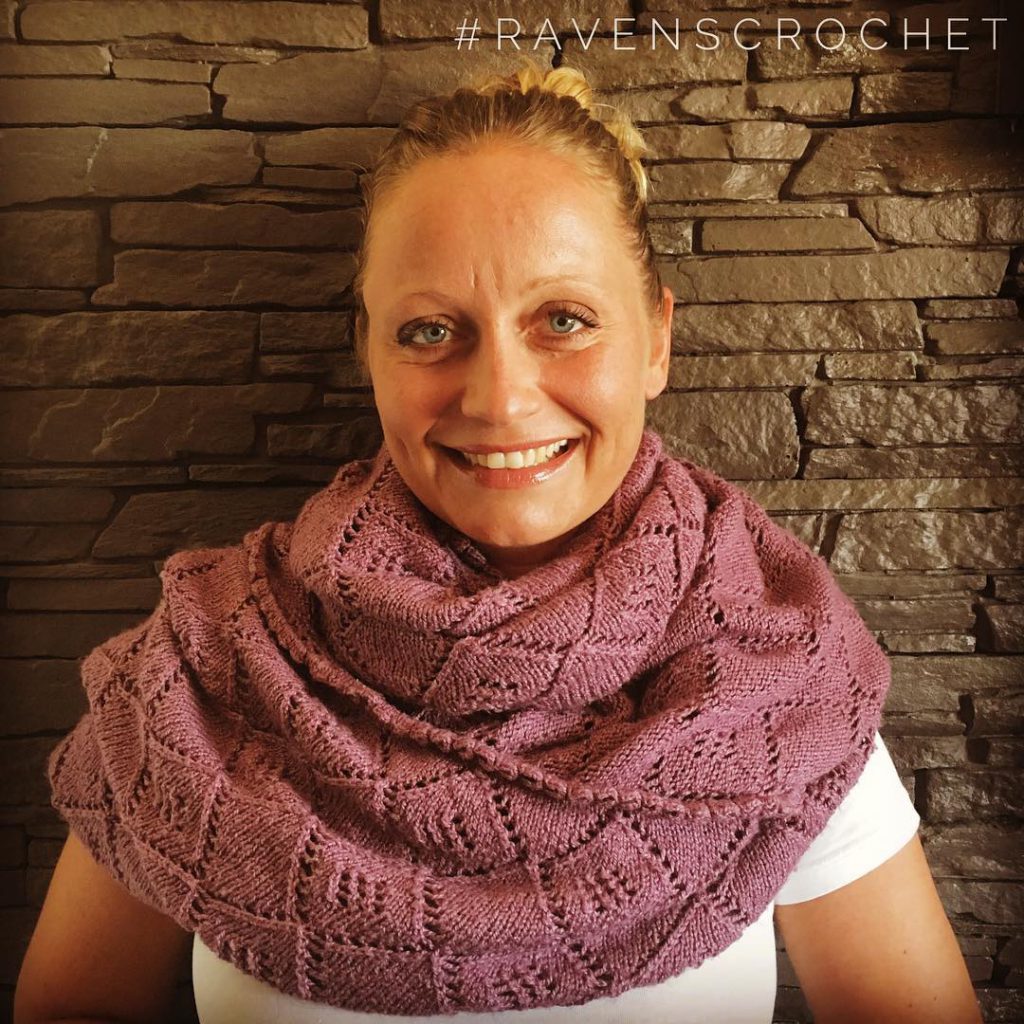 My Mission
"Raven's Crochet is about creating unique and timeless patterns that will inspire crocheters from beginners to experienced. The materials are chosen with sustainability in mind; both in yarns and tools."
Moments captured on insta…