Holding a crochet hook correctly is essential for creating smooth and even crochet stitches, ensuring a comfortable and efficient crochet experience. There are a few different methods for holding a crochet hook, and the best one for you may depend on your personal preference and the type of crochet project you're working on.
Left hand vs. Right hand
Now not only can we hold the hook in different ways. We also crochet with either the left or right hand. This is also an intuitive choice and the difference between the two is in the direction you work. Lefthanded crocheters will work from left to right and righthanded from right to left.
Most patterns are written for righthanded crocheters, but as long as you are aware of this distinction, you can also work with these patterns as a lefthanded crocheter.
Being a new crocheter I would recommend finding a hook that has a broad handle. They are easier to work with till you get accustomed to the movement throughout the project. However if a beautiful hook finds your fancy, just buy it – it will enhance your enjoyment.
See my post on Finding the Right Crochet Hook: Material for suggestions on which hooks to get.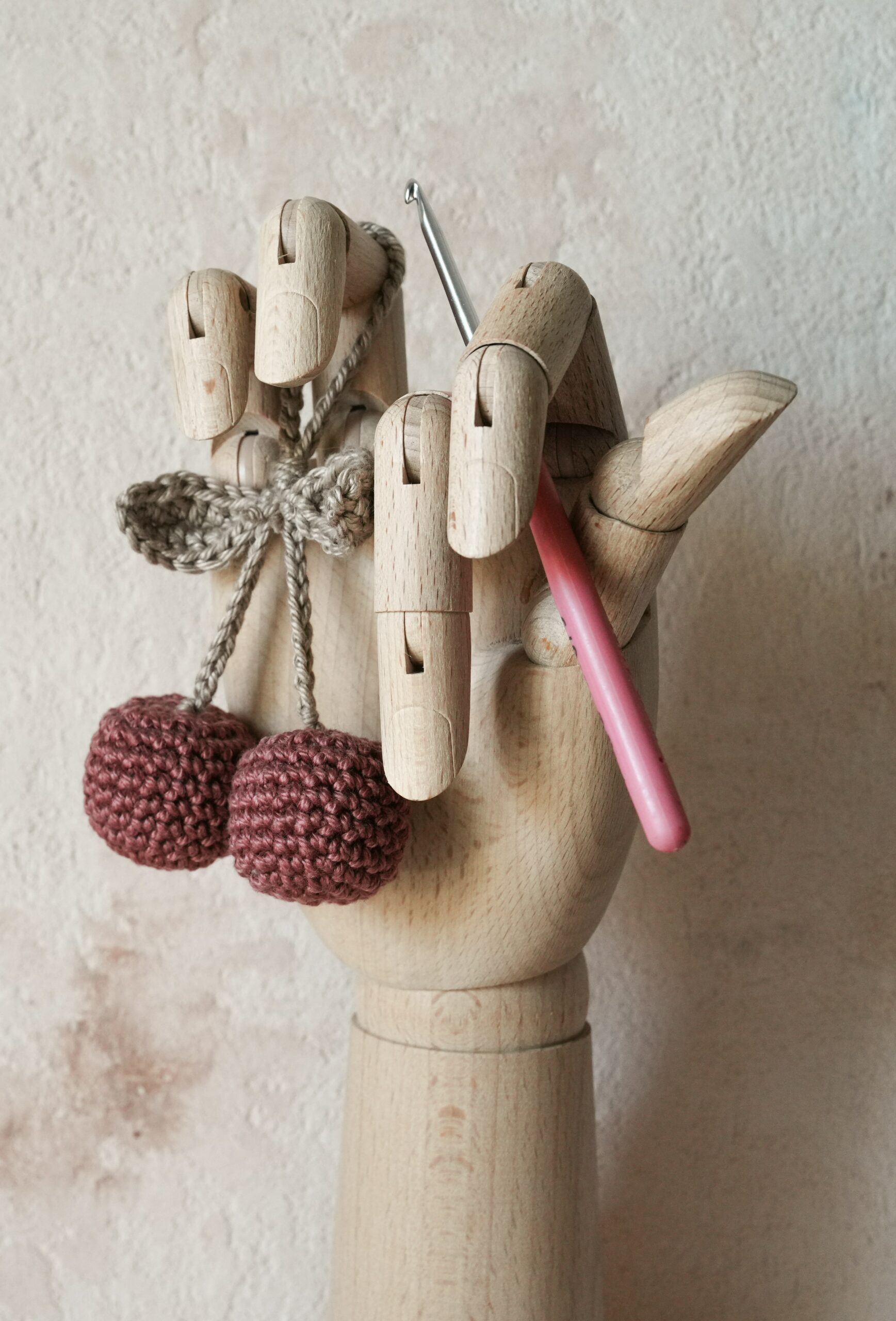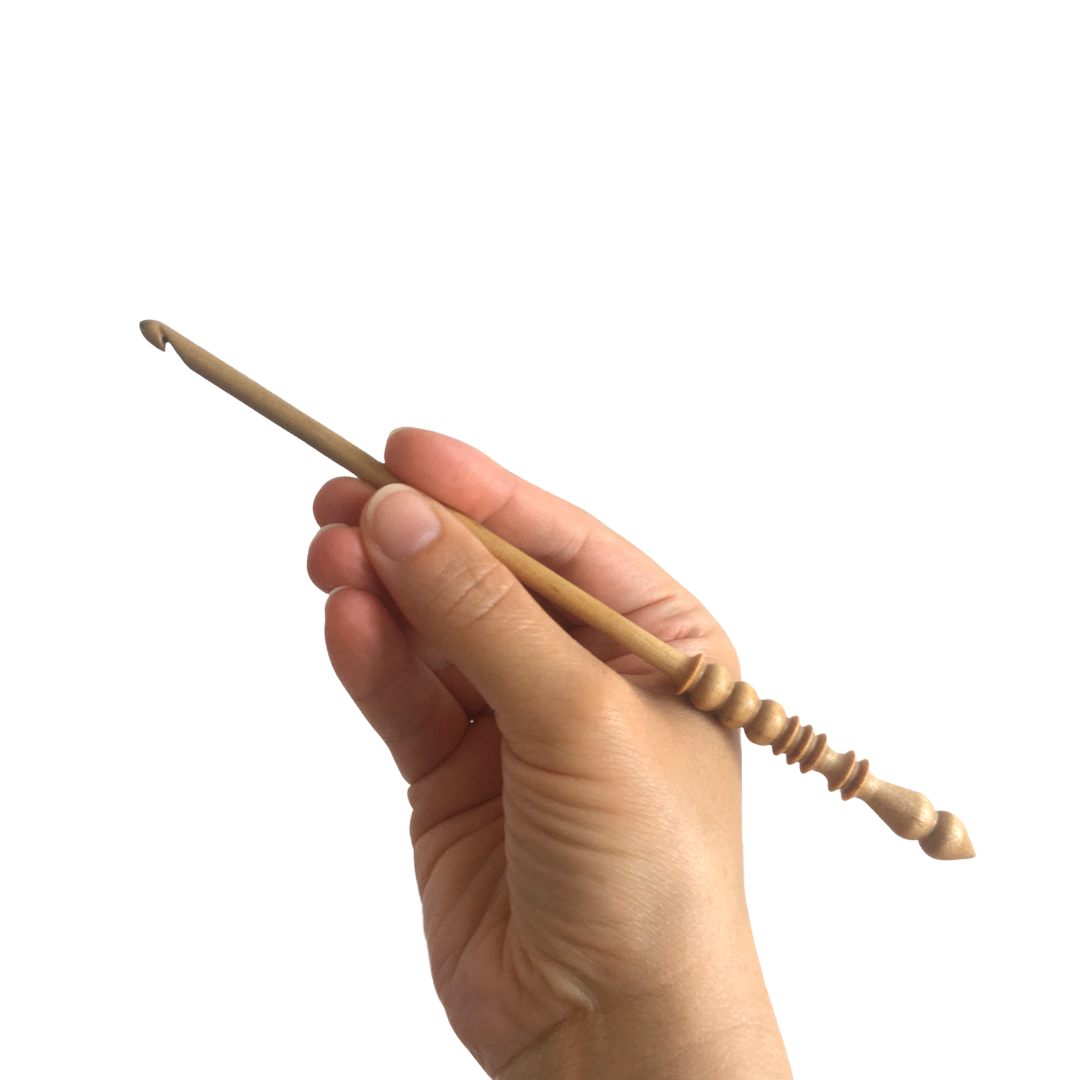 Hold the crochet hook between your thumb and index finger.
Rest your middle finger and ring finger on the hook's shaft for stability.
Your pinky finger can gently touch your work or remain slightly raised.
The pencil grip offers good control and precision, making it ideal for intricate and detailed crochet work.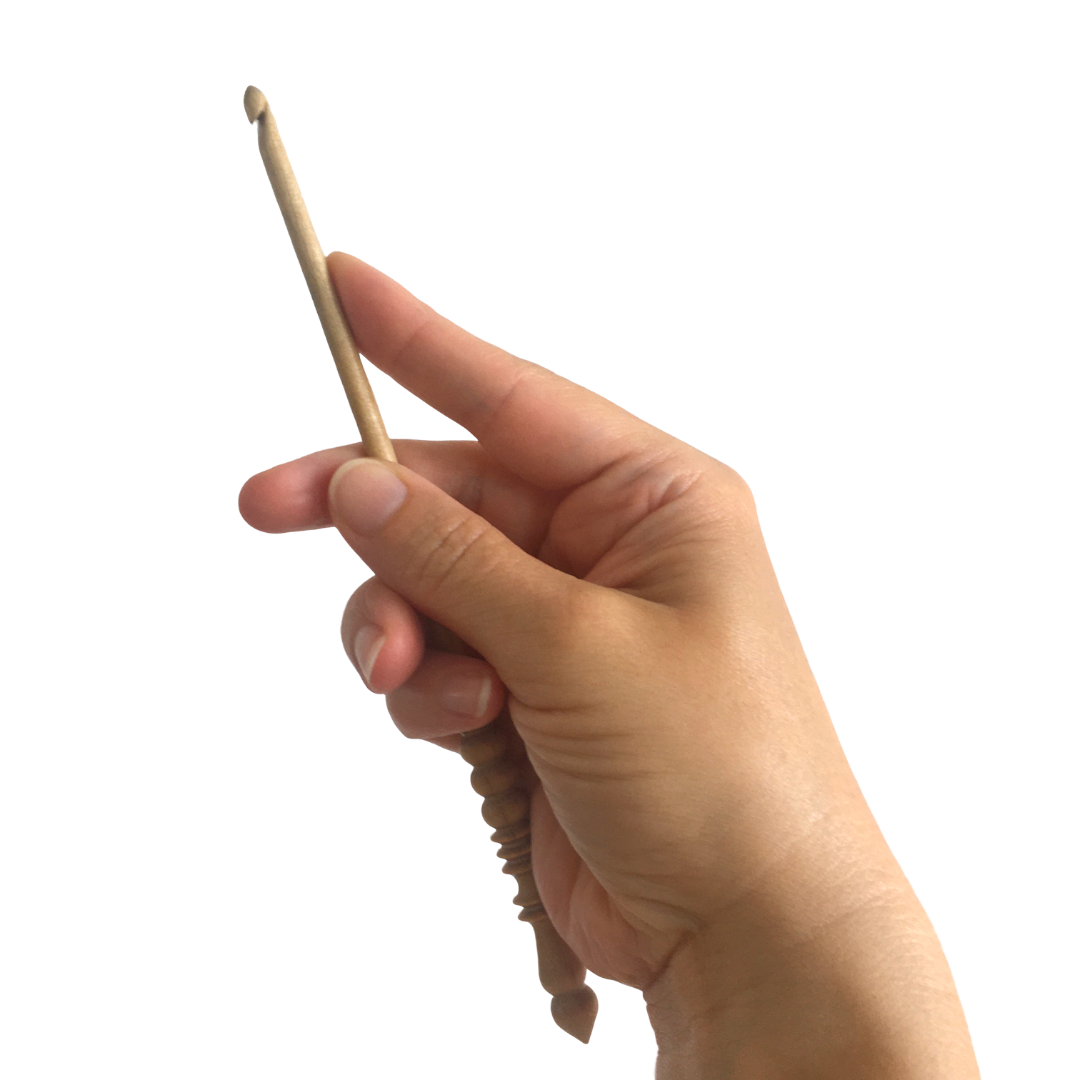 The knife grip is similar to how you would hold a knife while cutting. To use the knife grip:
Hold the crochet hook handle between your thumb and index finger.
Allow the handle to rest against the palm of your hand.
Your middle finger and ring finger can grip the hook's shaft, and your pinky may support the handle.
This grip provides excellent leverage and control, making it suitable for working with thicker yarn and larger hooks.
Choosing the right crochet hook grip is a matter of personal preference. What is most important is that your chosen grip allows you to crochet comfortably and consistently without straining your hand or wrist. Over time, you may find that your grip naturally adjusts or evolves as you become more proficient in crocheting and discover what works best for you.
Camilla
HOMEMADE & HEARTMADE