A pot from IKEA, a glass jar and some yarn are the ingredients in this DIY home decor project.
A pot should not necessarily be the focus point – it should of course be the plant. But that does not mean it has to be bland either. I believe that by using natural colours a little cover will actually enhance the plant.
If also you have different coloured pots that do not match, this would be a great way of unifying the colour scheme.
This weave consists of Chains and Double Crochets. You first work one row in your base colour and then a row in your accent colour. Each colour is only worked in it's own rows, so a stitch in your base colour will essentially be made two row down. By working in front of and behind the other colour rows, you create an interweave texture.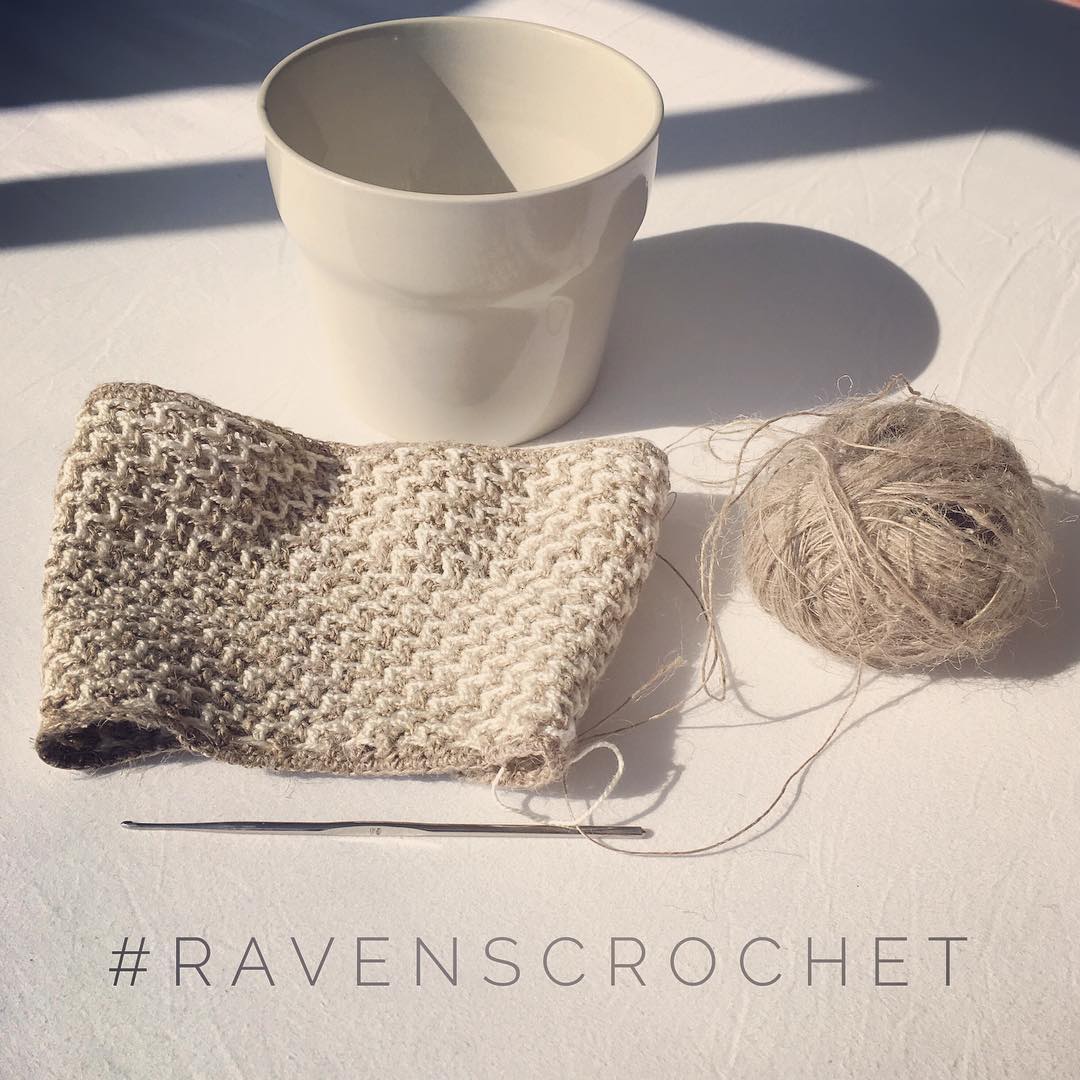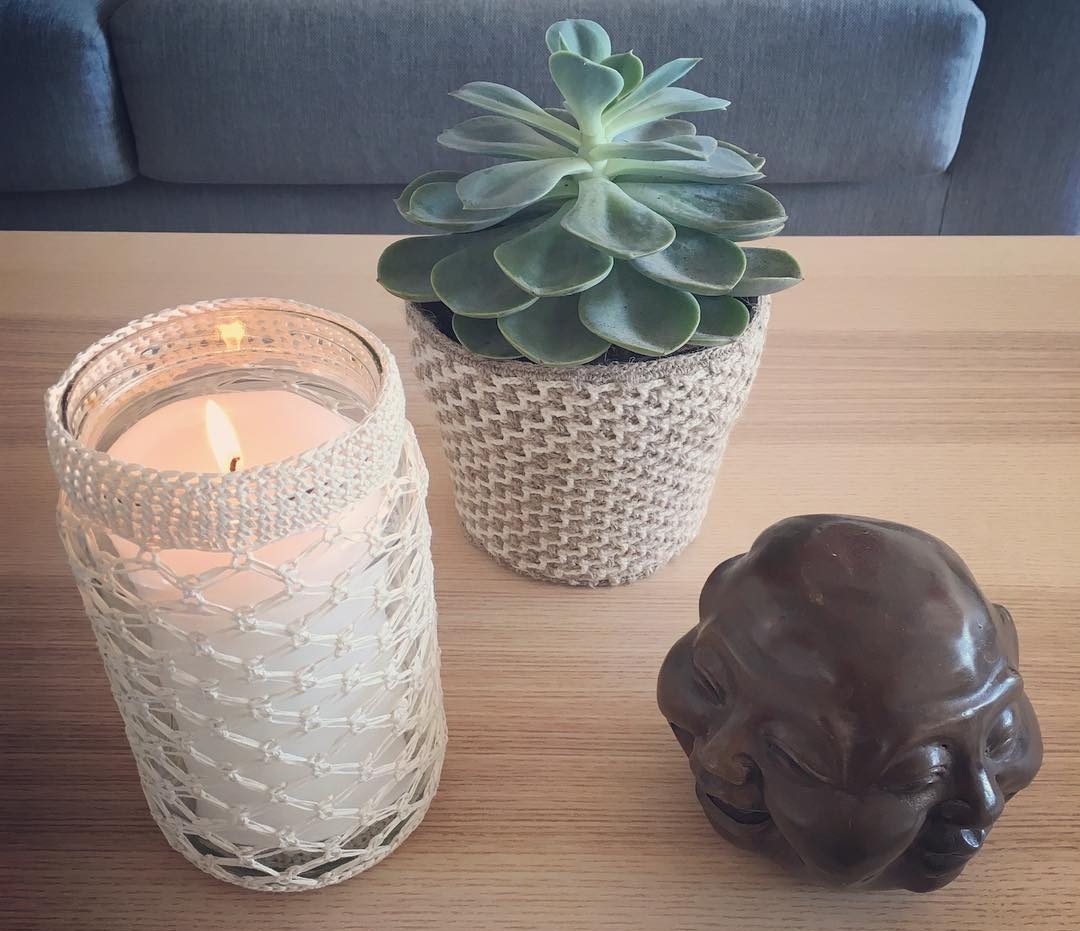 With the jar I made a base of single crochets and then worked my way up the sides crocheting Salomons Knot. When the candle is lit I just think it looks so romantic – even my little happy Buddha smiles…
It is very difficult to imagine that this jar once contained pickles!?
Materials
For the interweave technique I prefer using a coarse and a fine thread. You can for example mix linen and silk.
For the jar I used Japanese cotton, which I have found works beautiful with all sorts of net patterns.
Furthermore it is possible to crochet with it in different hook sizes. I have used both a 3,5mm and a 1mm hook.
Why not try it out – Habu 1/8.5 Cotton Gima
Camilla
Homemade & Heartmade