More or less all projects start with a chain stitch. Chain are also used to create mesh patterns or heights at the beginning of a row.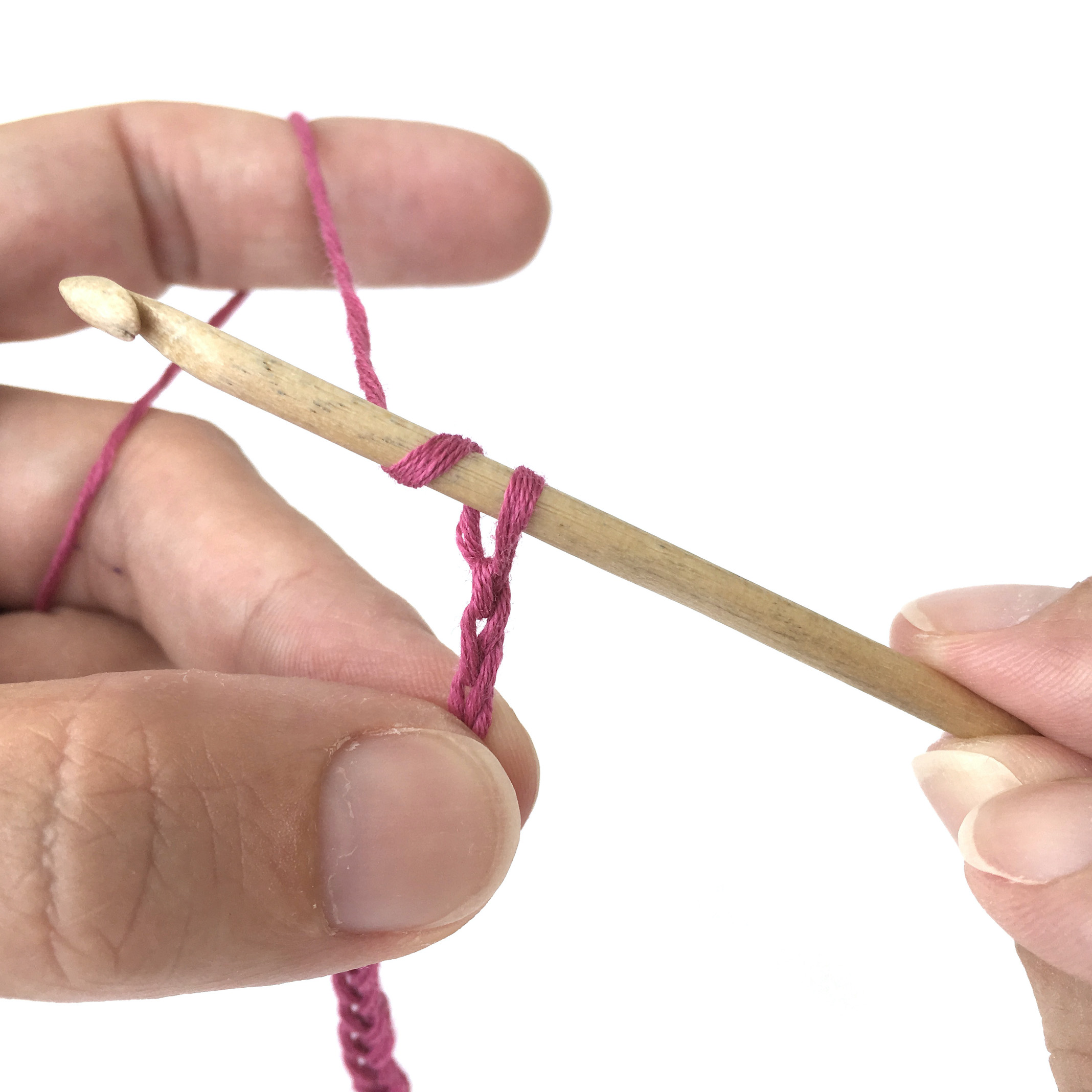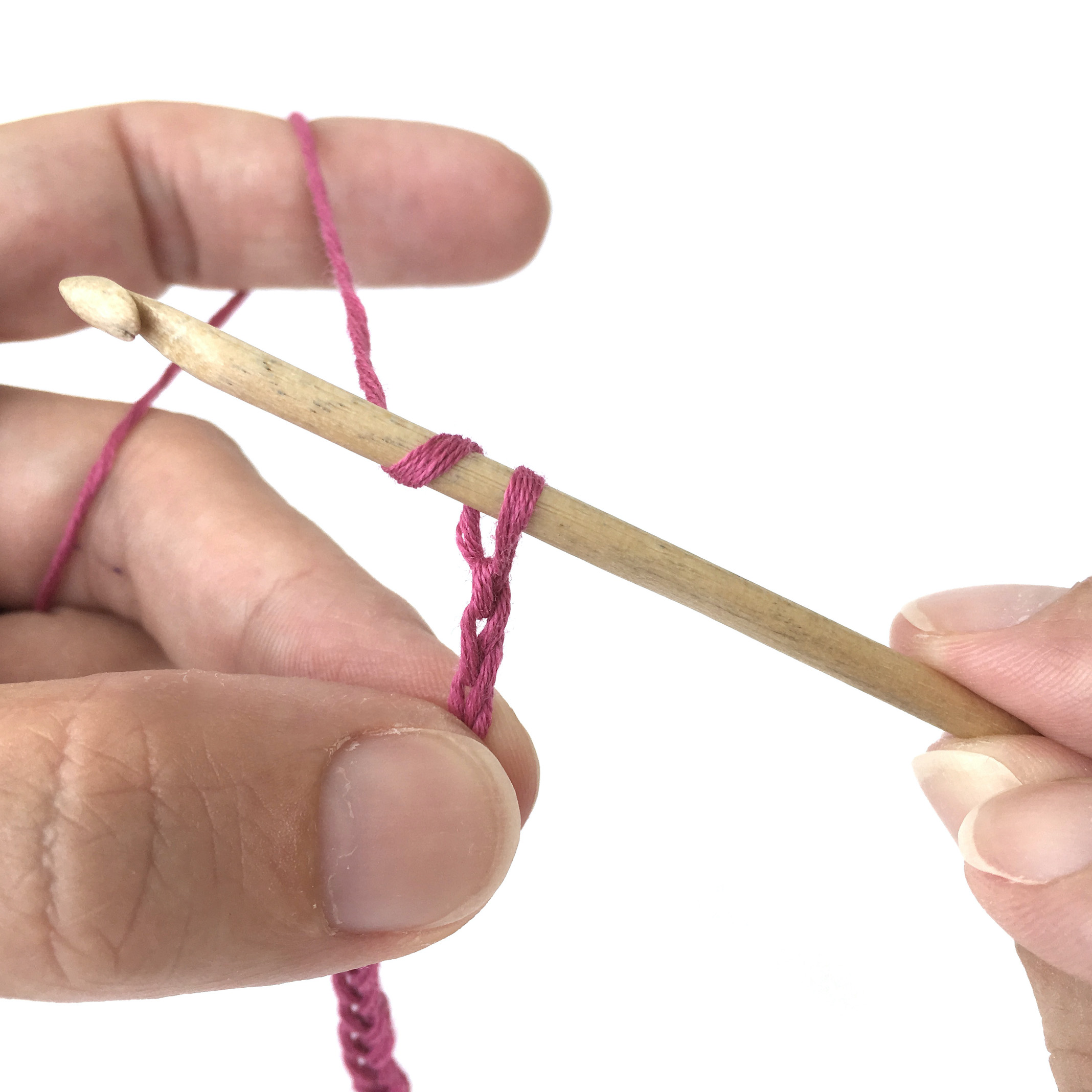 Step 1
Place your yarn around the hook and pull through the loop – repeat till you have the number of chains required.
TURNING CHAIN: Turning chains are used to replace any stitch at the beginning of a new round and are made the same way as regular chains. The number of chains depends on the height of the stitches used:
Single Crochet – 1 loop
Halfdouble Crochet – 2 loops
Double Crochet – 3 loops
Treble Crochet – 4 loops
Double Treble Crochet – 5 loops
When you start a project with a chain row, the project can sometimes become very tight. You can instead start with a Foundation Chain, which consists of your chains + the first row done in one.
Not only will you have a stretchier edge, but it also helps you to see the actual length of your project right from the beginning.
refresh the look of your sofa