A friend of mine's 1 old year boy needed bibs while in nursery, and as most store bought bibs look alike, she asked me if I could crochet some, so they would not be mixed with everyone else's – As his name is Marius I thought that a big "M" on the bib definitely would personalize it.
Sketching out your design before starting your project, is a really great way to visualize the process. Below you can see my sketch for the "M". Every square resembles a stitch. The empty squares are Single Crochets and the "X"s are Bubble Stitches.
Crocheted Bib with Initial
(Click on linked yarn labels to purchase online)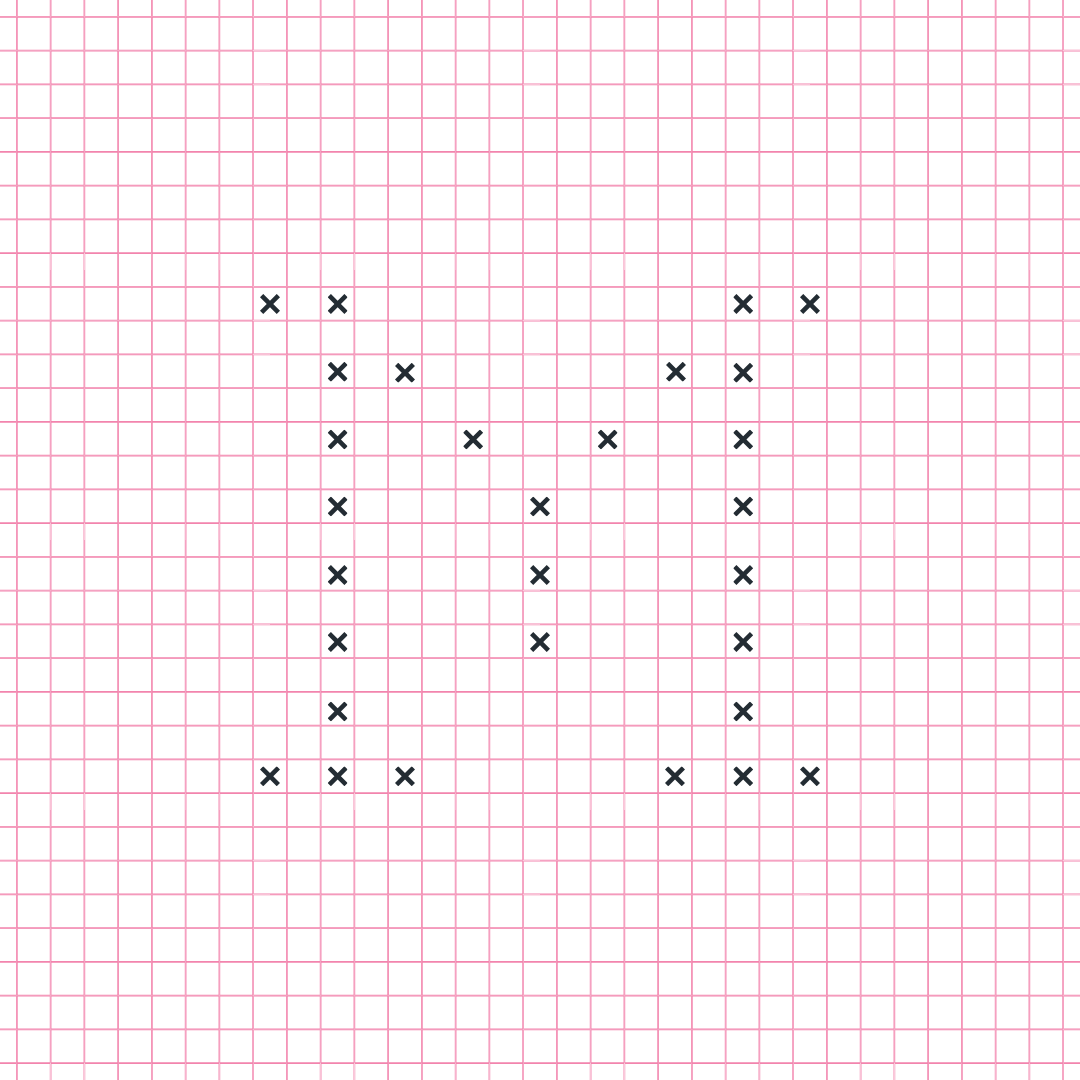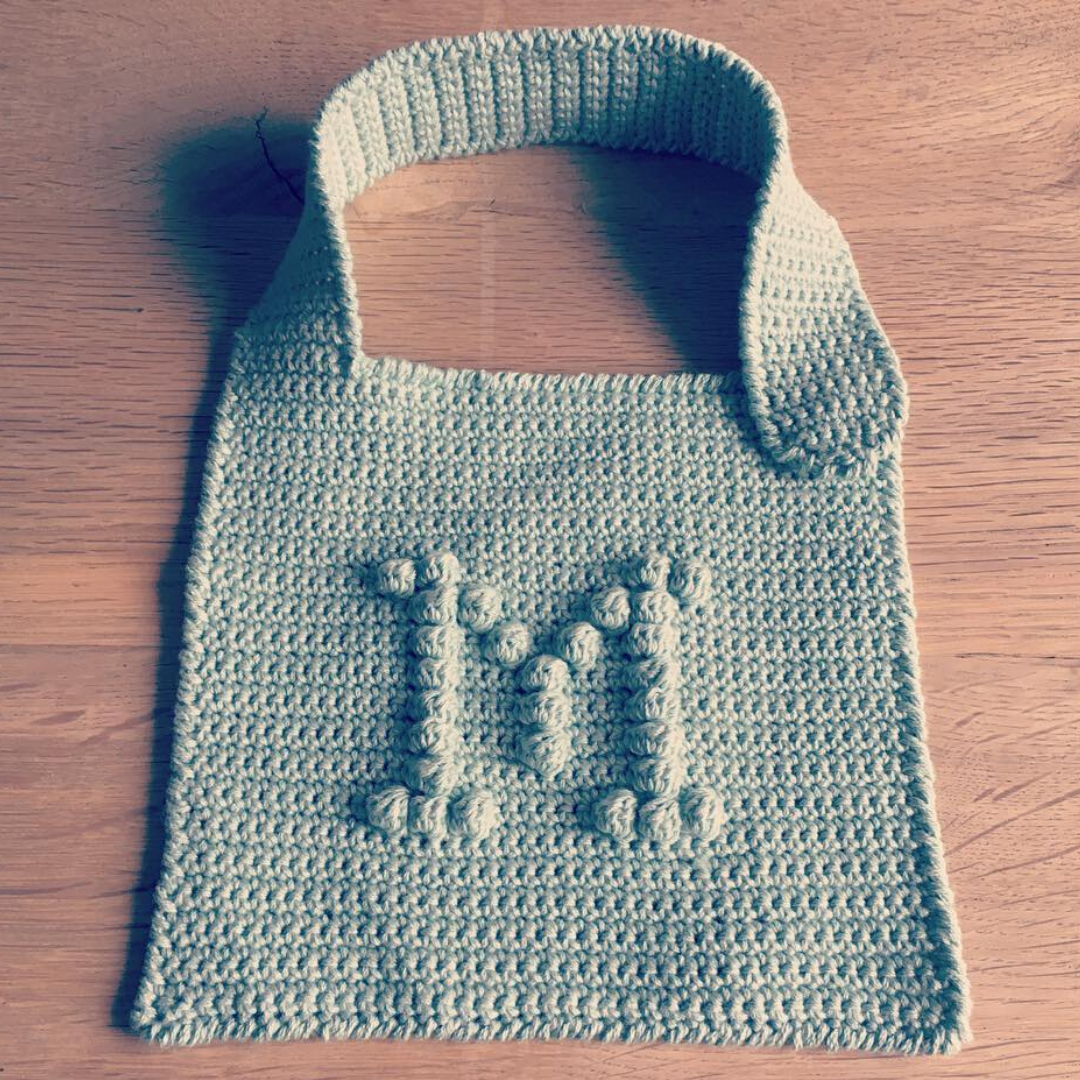 Yarn
1 ball of 50g Rosários4 For Nature Organic Cotton
Alternative: Schachenmayr Organic Cotton
Hook
3,5 mm
Gauge
24 SC x 24 rows = 10 cm x 10 cm
I hope you will feel inspired to try sketching your own and please do share your experiences.
Camilla
Homemade & Heartmade