– Crab Stitch/Reverse Single Crochet –
Crab Stitch or Reverse Single Crochet, as the stitch is also known as, is a simple and elegant way of edging your crochet projects.
The name Reverse Single Crochet really explains the essential process of the stitch, because of the direction you work in. To clarify you work in the opposite direction of your normal stitches. So if you are righthanded you work the stitch from left to right and if you are lefthanded you work the stitch from right to left.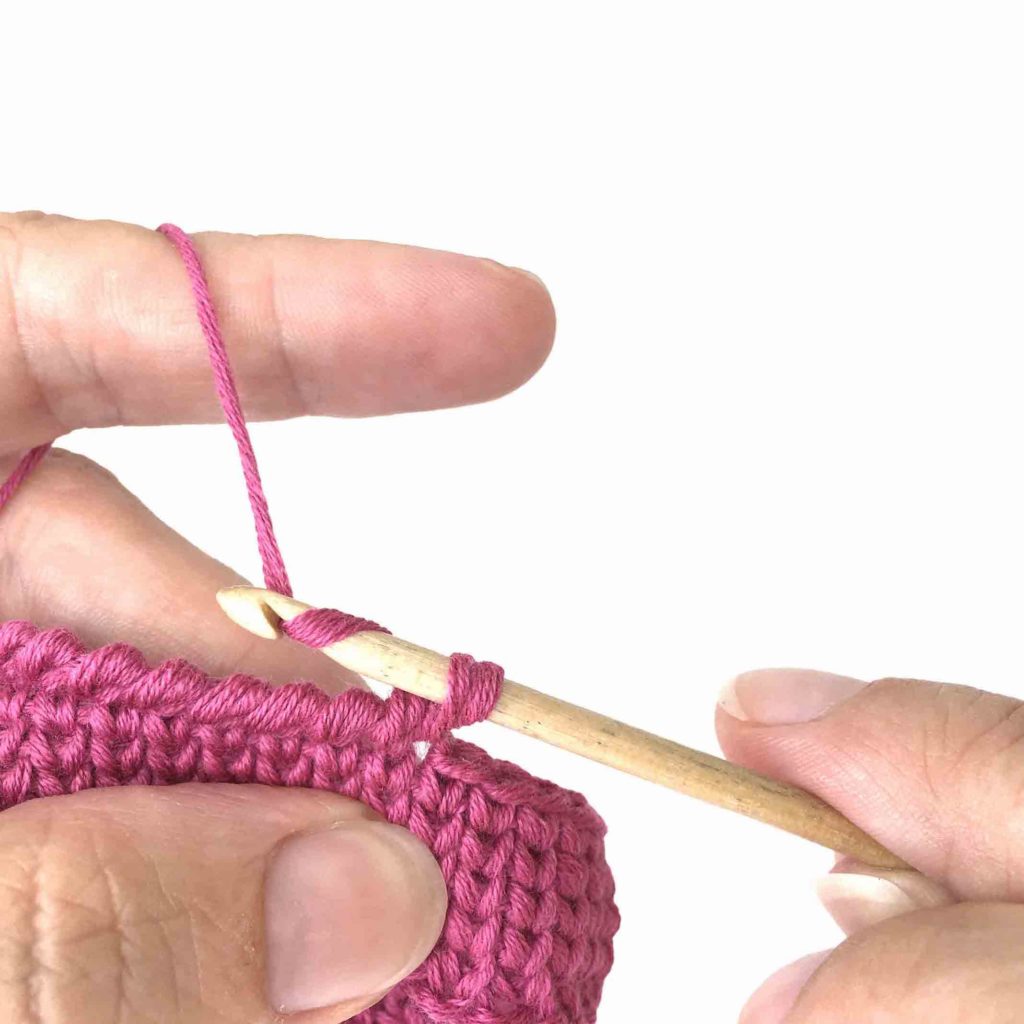 This explanation is for righthanded crocheters.
Chain 1 – push you hook through the next "V" on your right – place the yarn over your hook – pull back through the "V" – place your yarn around the hook and pull through both loops.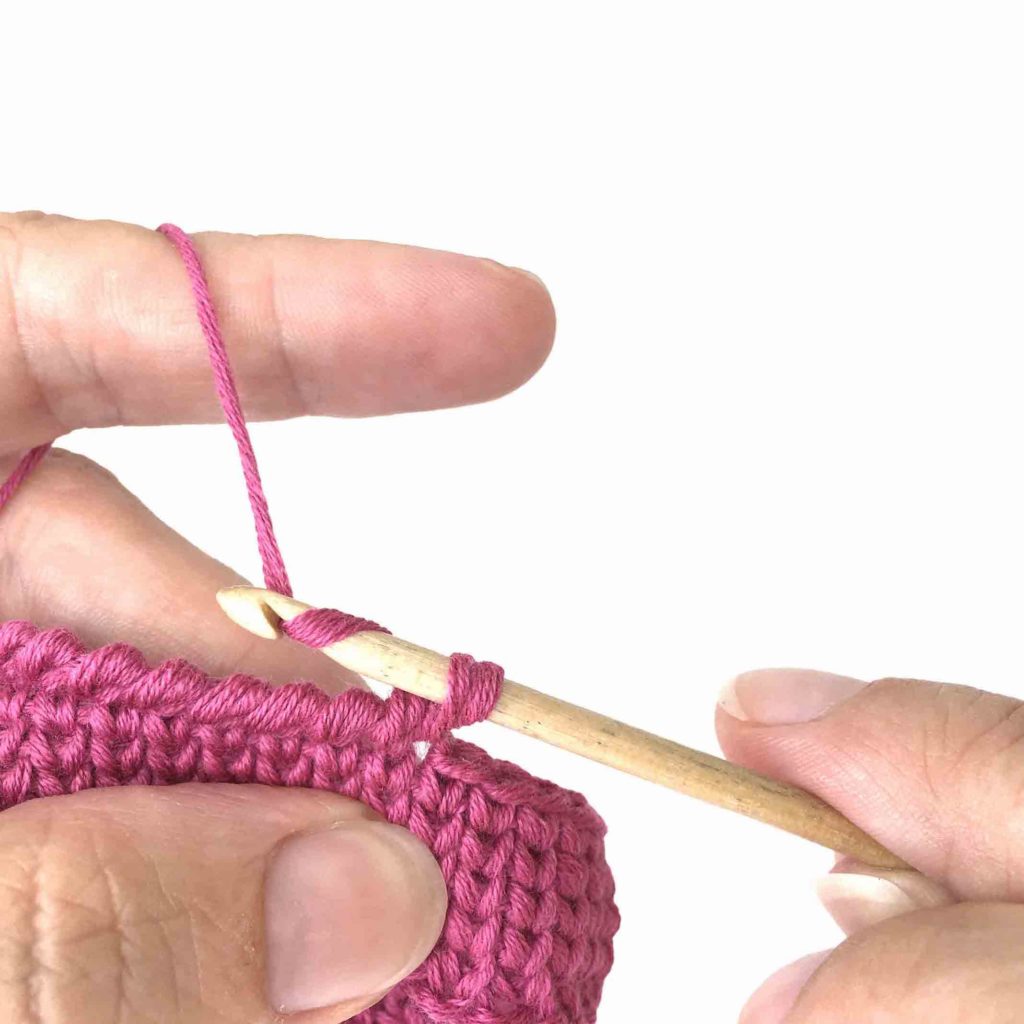 I am a huge fan of the Crab Stitch as an edge and I often use it. It is for example the edge of my crocheted cotton pads.
Would you like to make your own? I have a free instruction on how to crochet your own cotton pads – please click the image or HERE for the free instruction. They are washable, reusable and look oh so pretty – you can even keep them in an old glass jar on your bathroom counter as an added decoration.
Patterns using this stitch