– Bubble Stitch/Popcorn Stitch –
The Bubble Stitch is as it's name implies a bubble worked by a multiple of Double Crochets in one stitch. As a result it is also a very textured stitch and it is only visible on one side. You can choose to work it from the front side, however it is more common to work it on the backside. This instruction shows you how to work the Bubble Stitch on the backside and on every frontside row I have worked Single Crochets.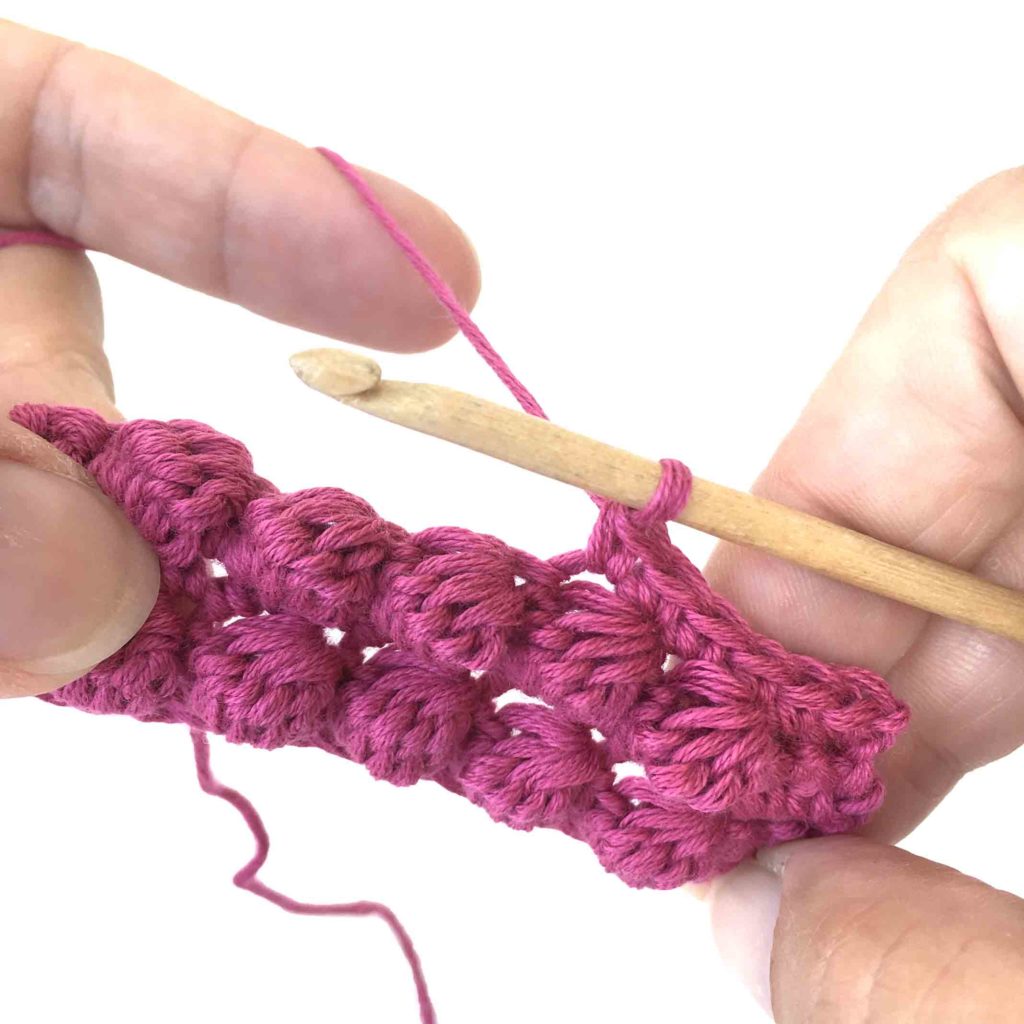 Wrap your yarn around the hook and push the hook through the "V". Wrap your yarn around the hook and pull back through – you now have three loops on your hook. Wrap your yarn around the hook and pull through the first two loops = two loops remaining.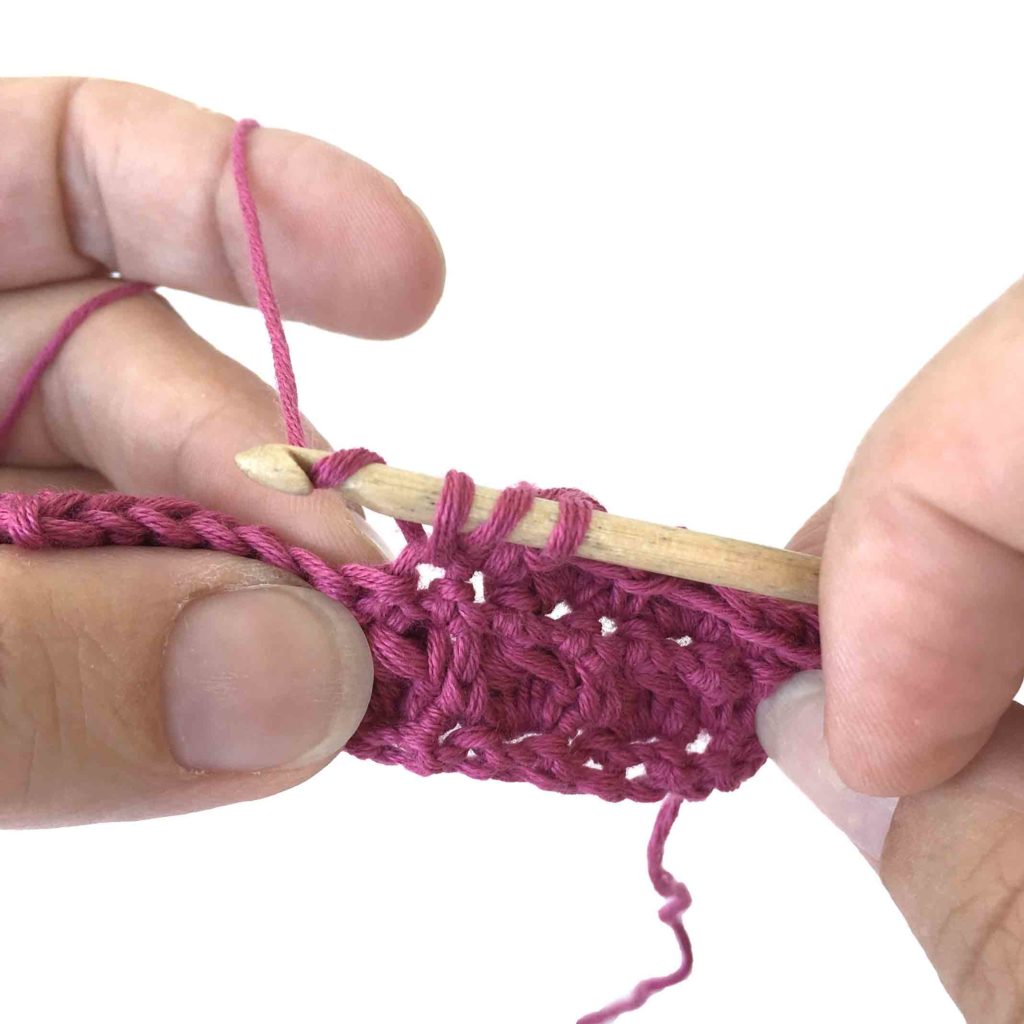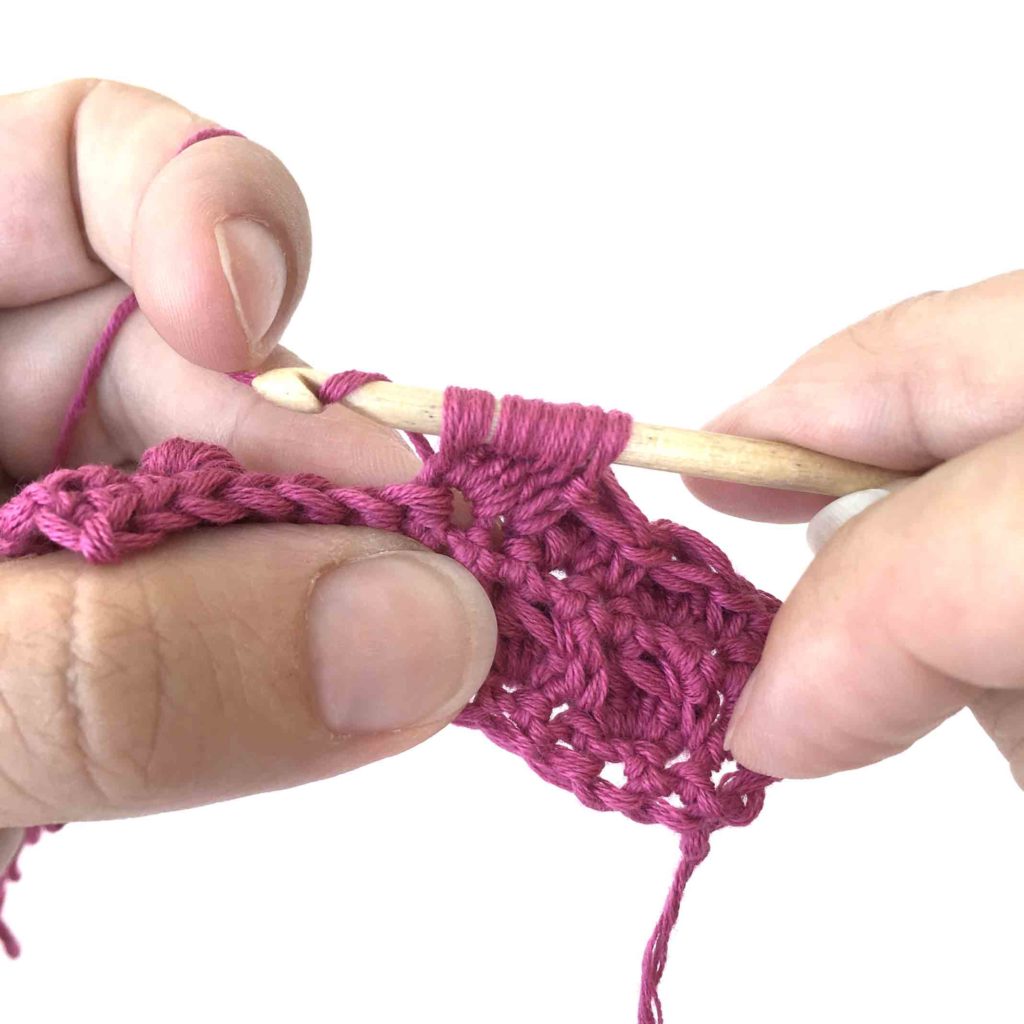 Repeat above instruction till you have five halfmade Double Crochets.
Wrap the yarn around your hook and pull through all six loops closing your stitch.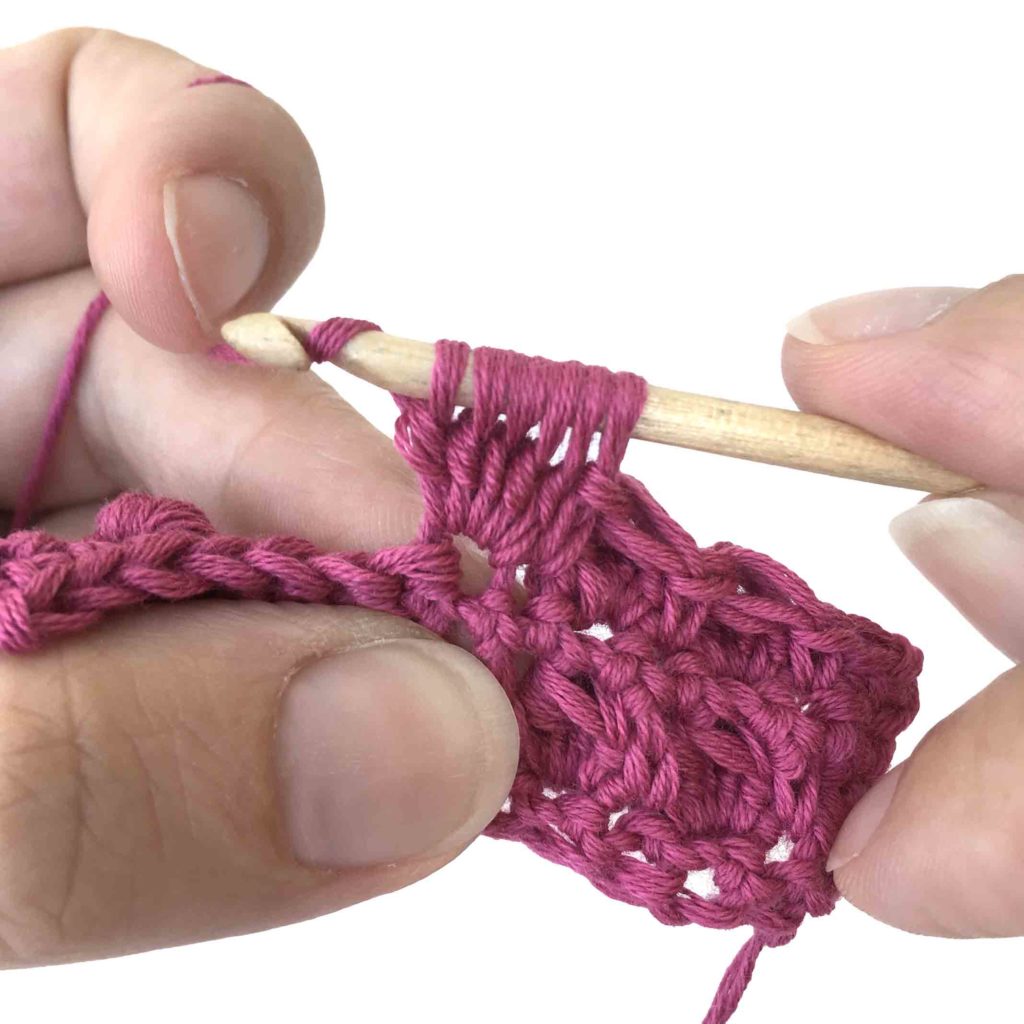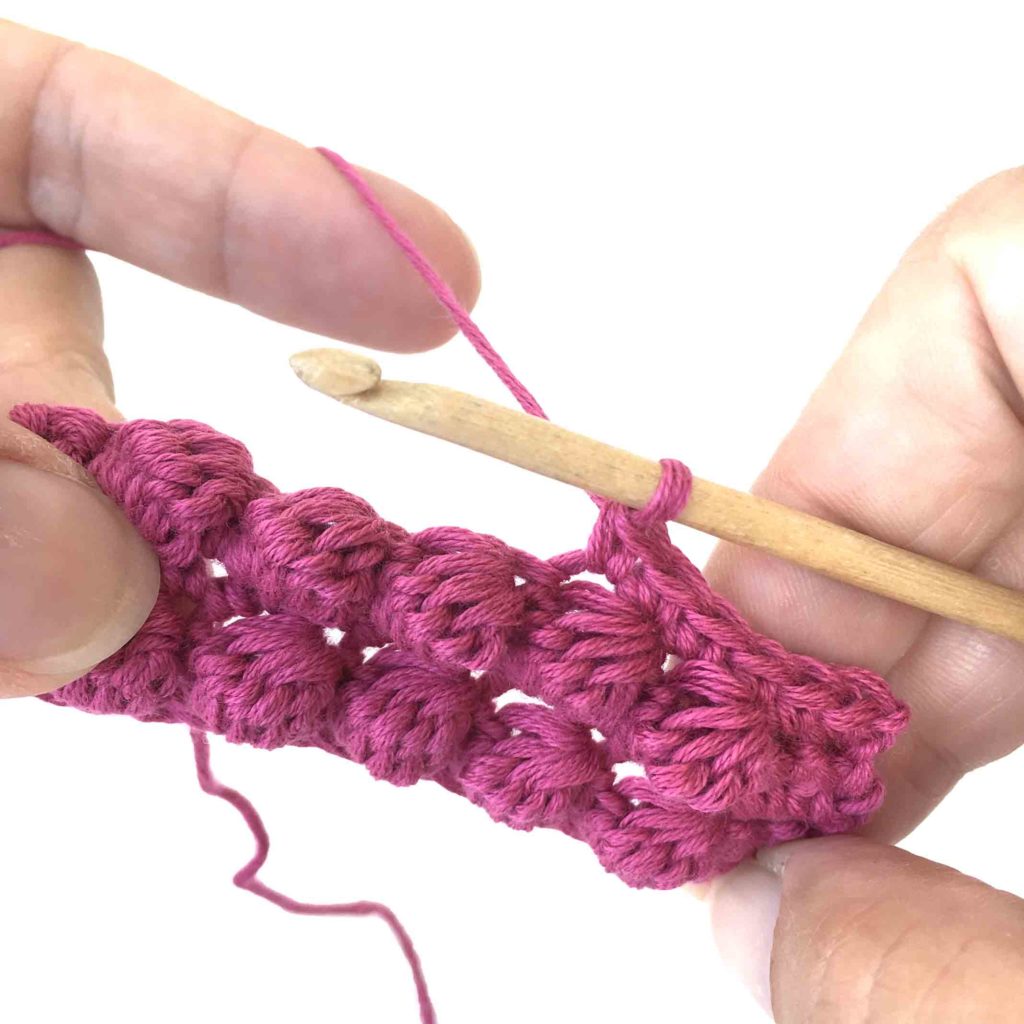 … and here you can see your Bubble Stitches on the "front".
Due to the amount of loops you have at once on your hook, it can be a little tricky to work the stitch in the beginning. Use a hook that has a long shaft, as this will give you more space to work on compared to using a hook with a handle.
I hope that now that you know how to work this stitch, you will try to incorporate it in your future crochet projects. Below you can even find some patterns in which, I have used this stitch.
Patterns using this stitch