Even though knitting and crochet each have their own uniqueness, I love the fact that it is possible to create a faux knit stitch in crochet. As the name of this stitch implies, it resembles the frontside of a knitted project. I recommend only using it for projects worked in the round.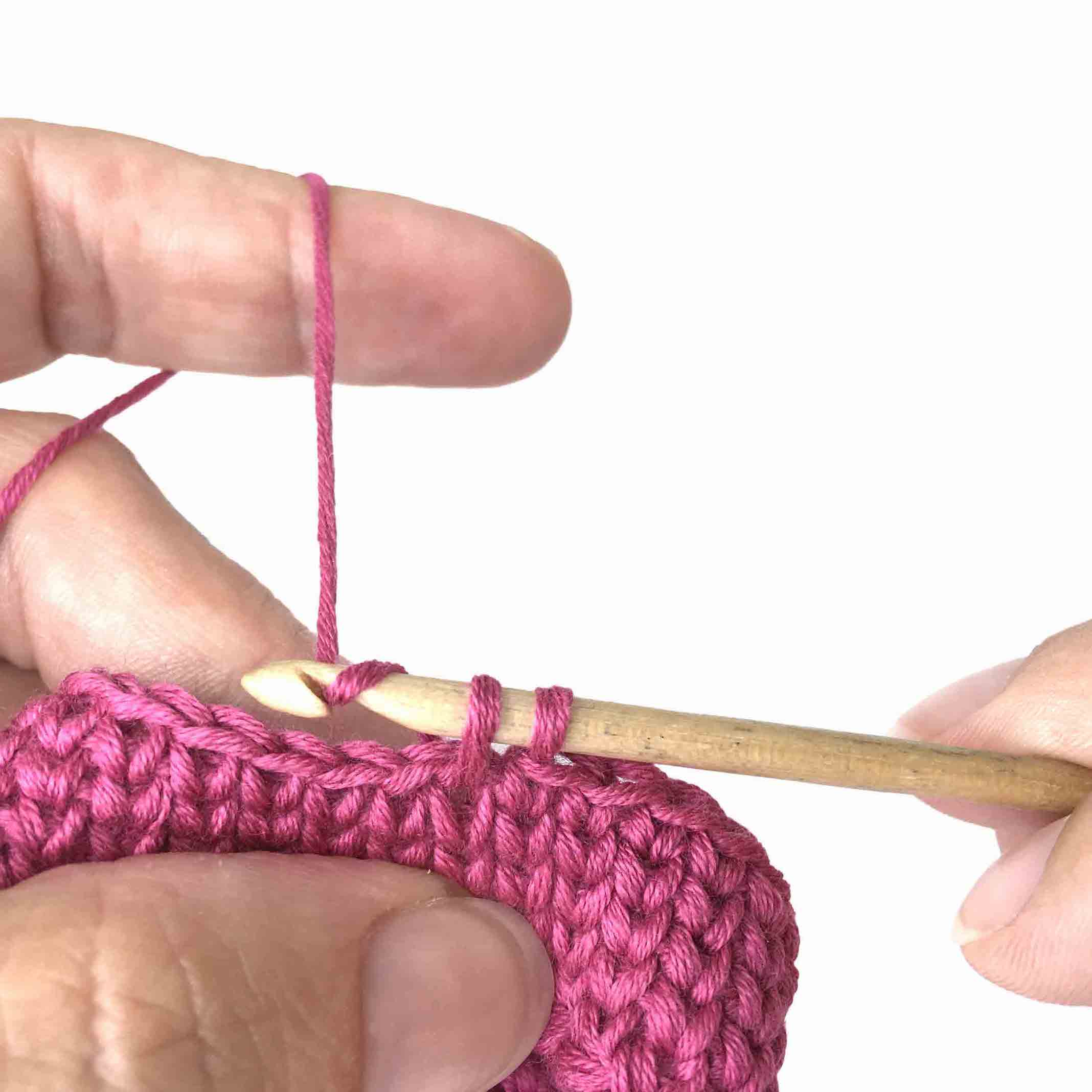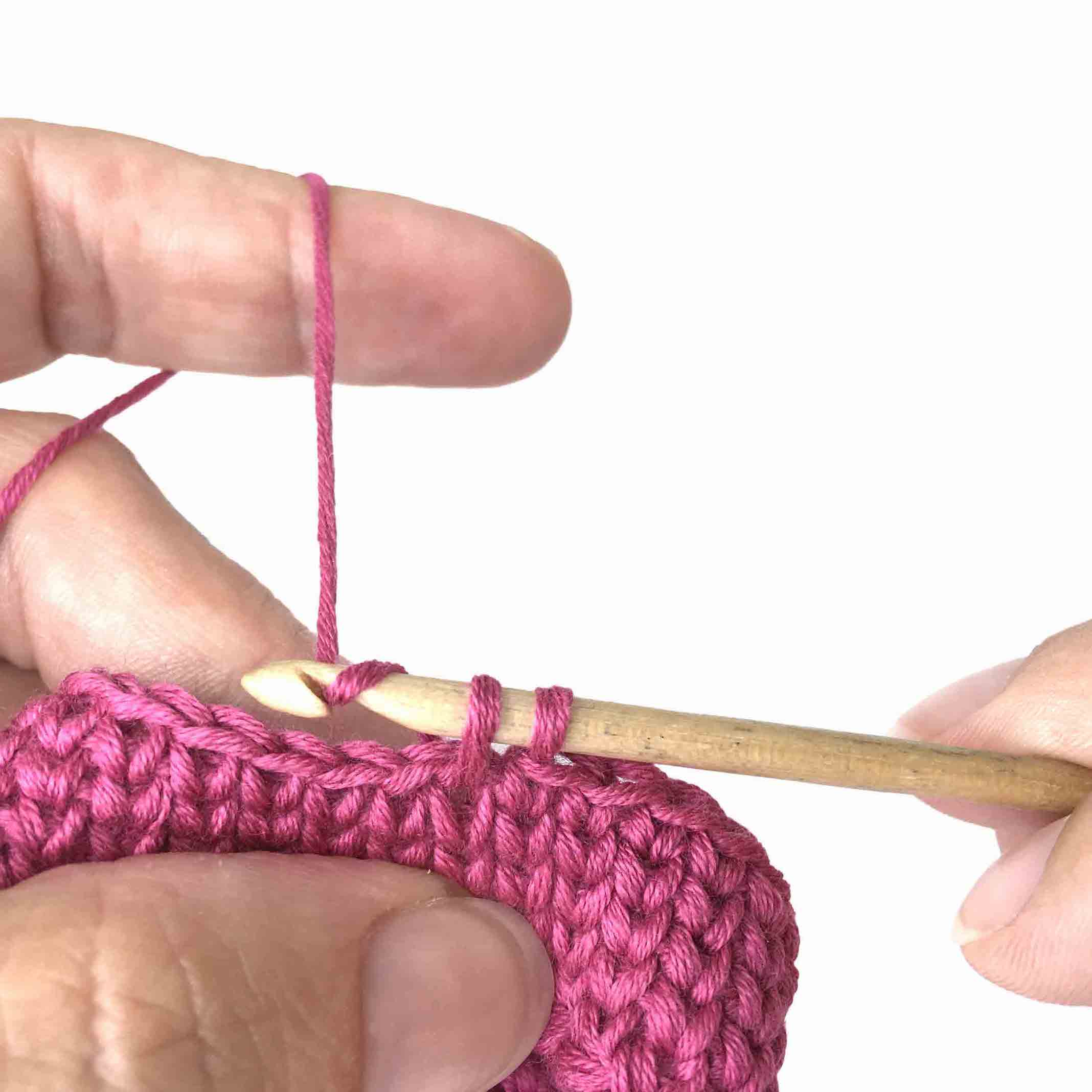 Step 1
Insert your hook between the two vertical legs of the stitch. Place your yarn around the hook and pull back through. Yarn over hook and pull through both loops.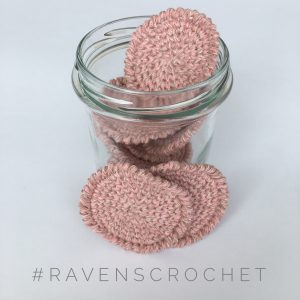 Compared to other stitches this stitch crochets tight. Because of that it is very useful for less "holey" projects. Check out my blog post about Crocheted Cotton Pads where I use this stitch. You can even find the instruction to make your own HERE.