I cannot remember how often I have stood in my bathroom in the evening ready to remove my make-up just to find that I … AGAIN… had forgotten to buy more cotton pads!?
I write this in past tense, because I have replaced them with my own crocheted ones – YAY!!
I came across a yarn blend of 50% linen, 36% cotton & 14% natural silk. The brand is Rosariós4 and the name of the yarn is Príncipe Real.
Not only are they prettier, but also with the linen in the blend, I feel that I get a light exfoliation, which I love.
Please bare in mind that I am not a dermatologist – this is only my personal opinion.
If you too wish to replace your cotton pads with your own OR maybe you are in need of a quick gift, you can find the instructions below.
Crocheted Cotton Pads
(Click on linked yarn label to purchase online)
Stitches:
Materials:
Hook: 4mm
Yarn: Any DK yarn in cotton
Finished Size:
Diameter 6cm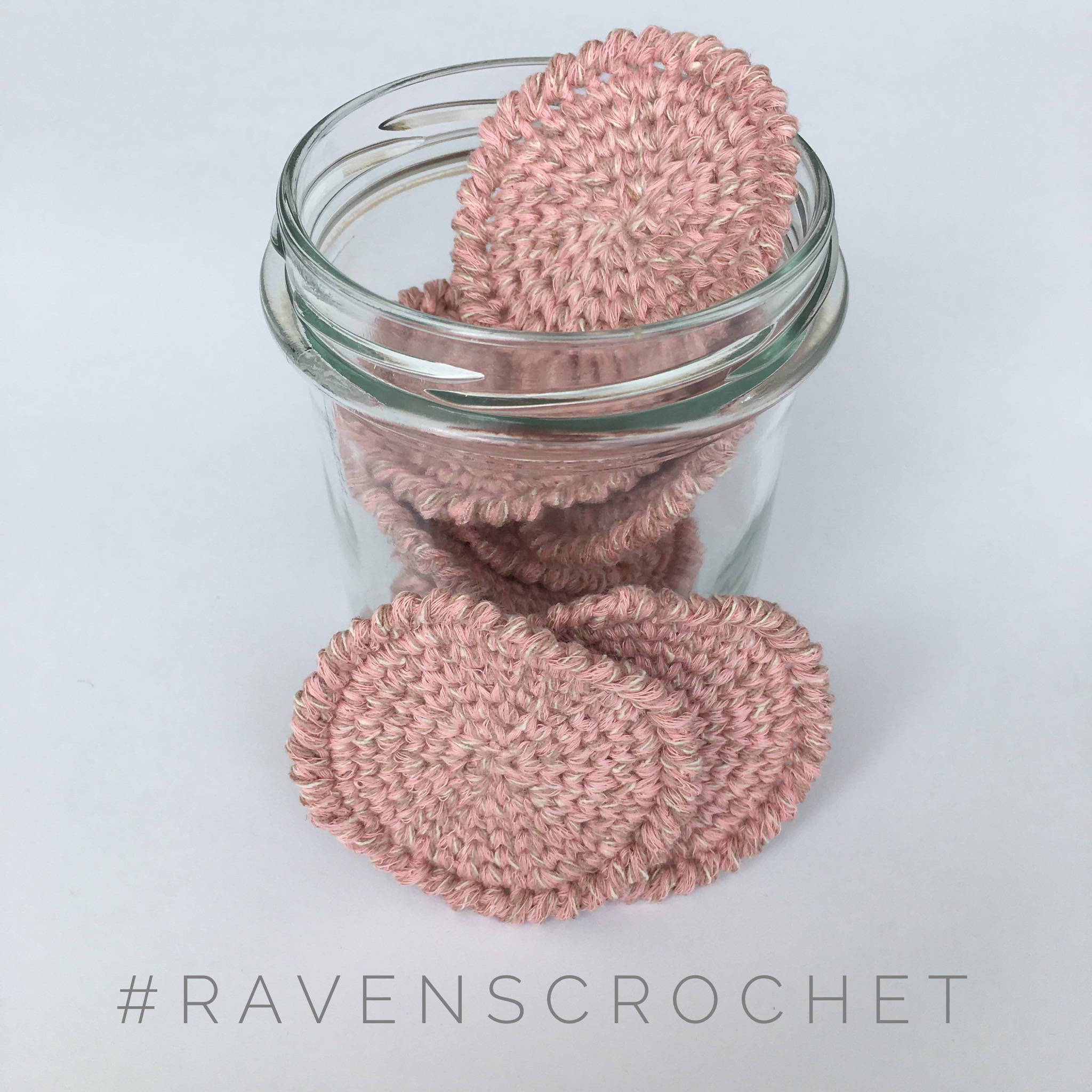 Instructions
Begin with a Magic Circle + 6 SC
*INC2 KS in each SC* – repeat 6 times (12)
*INC2 KS, 1 KS* – repeat 6 times (18)
*1 KS, INC2 KS, 1 KS* – repeat 6 times (24)
*INC2 KS, 3 KS* – repeat 6 times (30)
*2 KS, INC2 KS, 2 KS* – repeat 6 times (36)
Finish with an invisible join
Chain 1 and work crab stitches around
Cut the yarn, pull through and mend the ends
Camilla
Homemade & Heartmade