Do you know those times, when it is too warm to wear a fully covered glove or mitten but too cold not to wear anything at all?
This is where the fingerless gloves come in handy… an added bonus is that you are able to use your smartphone without removing the glove first!?
I am an avid bicyclist… However often in the mornings it is still a little brisk, so I was very happy once I finished these fingerless gloves.
Fingerless Gloves – the details
I have used the same 100% wool as for my poncho – It truly is amazing. It is completely soft and the sheen gives it a luxurious look. Using the star stitch really adds wonderful texture while also creating a completely closed glove due to the density of the stitch.
On this project I went all in with details – first using the star stitch throughout. Second by adding a picot edge as opposed to my fondness of the simplicity of the crab stitch edge!? But somehow it makes sense with this project.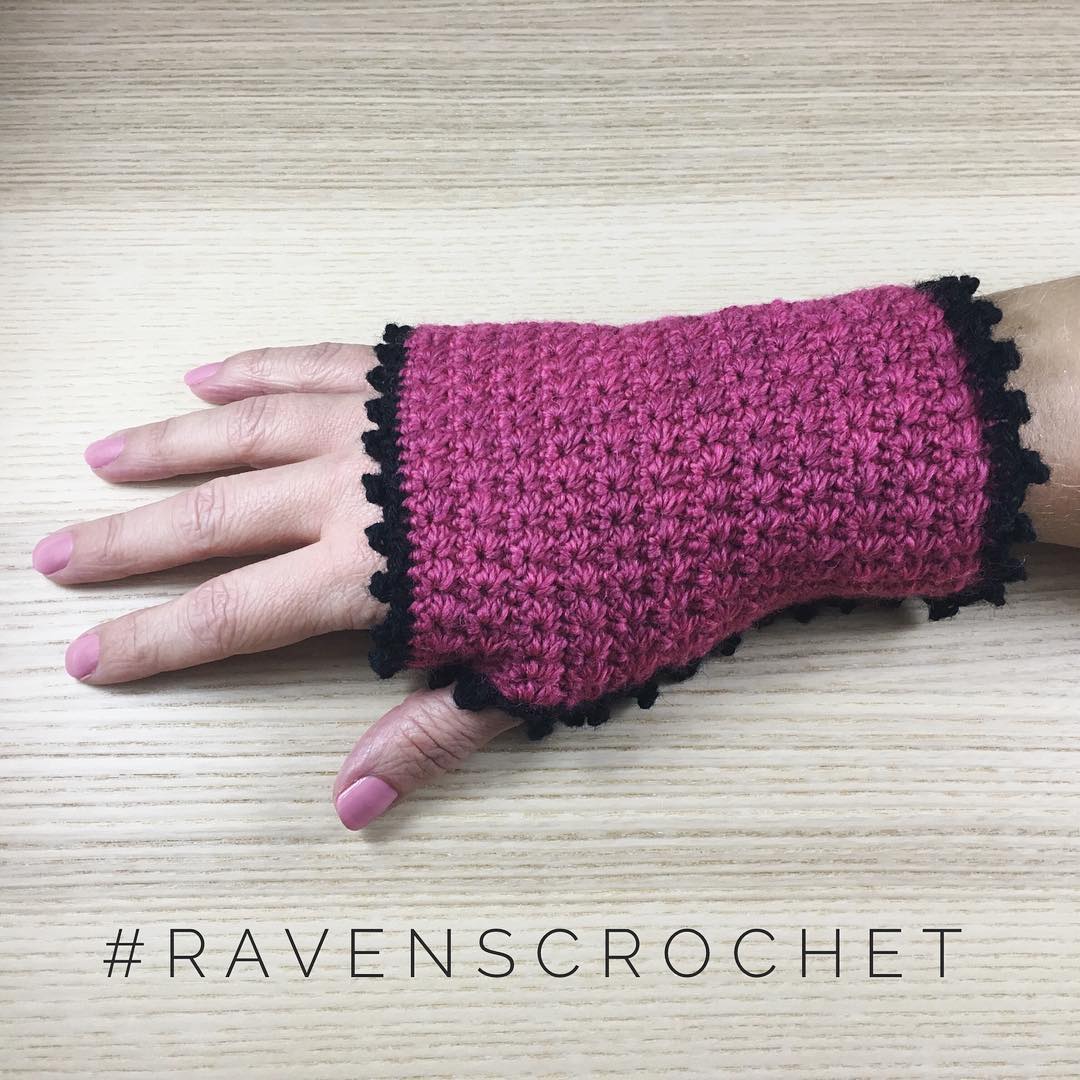 Even though these gloves serve a functional purpose, they also look very ladylike and delicate.
Camilla
Homemade & Heartmade