Even though I love colours I am always reluctant to paint my walls in other colours than white. Instead I like to decorate my home with colourful items that can easily be replaced… such as cushions.
Cushions are a great way of introducing a little bit of fun and imagination. First of all because they come in so many different shapes and sizes. Second of all whether you crochet, knit or sew you can add wonderful textures and (just in case I haven't used the word enough already?) colours!!??
Admittedly I am in a grey period, as this has been my base colour for all three cushions. The reasons why I prefer grey from white and black is that:
it is softer than black
it is not as delicate as white
and…
there are innumerable shades of grey
Crocheted Cushions
As Coco Chanel once said "Less Is More" – and I believe she is right in this statement… most of the time!?
With it in mind and trying really hard to respect that a man is also living in our home,  I played around with graphic designs for the cushions. I do not have a specific programme for it, but excel sheets can be used too by colouring each square. It does require some patience, but once done you have successfully created your own diagramme. If you intend to do a project in for example corner2corner each square represents the square made of 3 chains and 3 double crochets.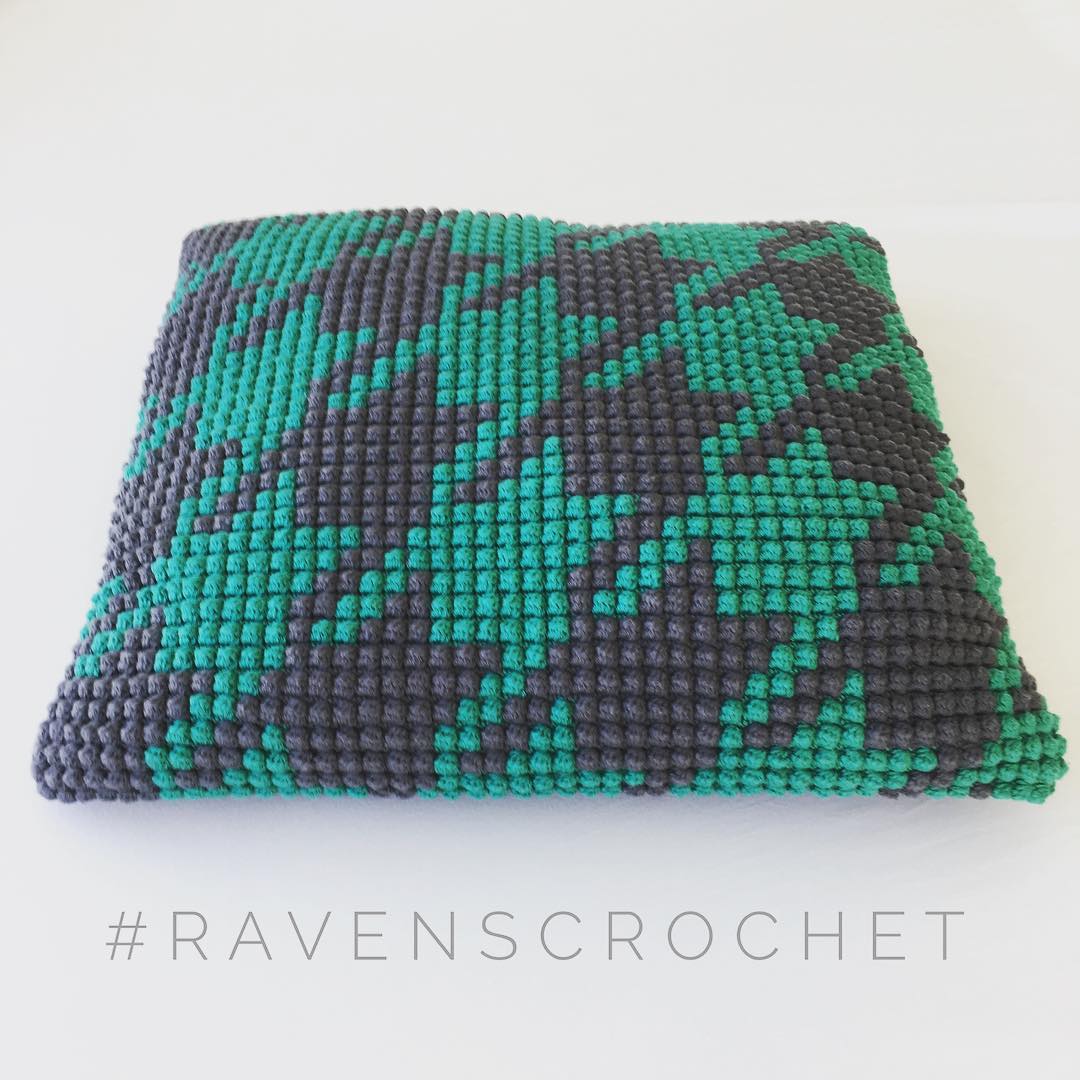 With the two square cushions I tried out two different techniques:
Bubble Stitches
 as pictured on the left and corner2corner as pictured on the right.
I cannot pick a favourite among the two and besides they really  compliment each other.
Yarn:
Paintbox Yarns Cotton DK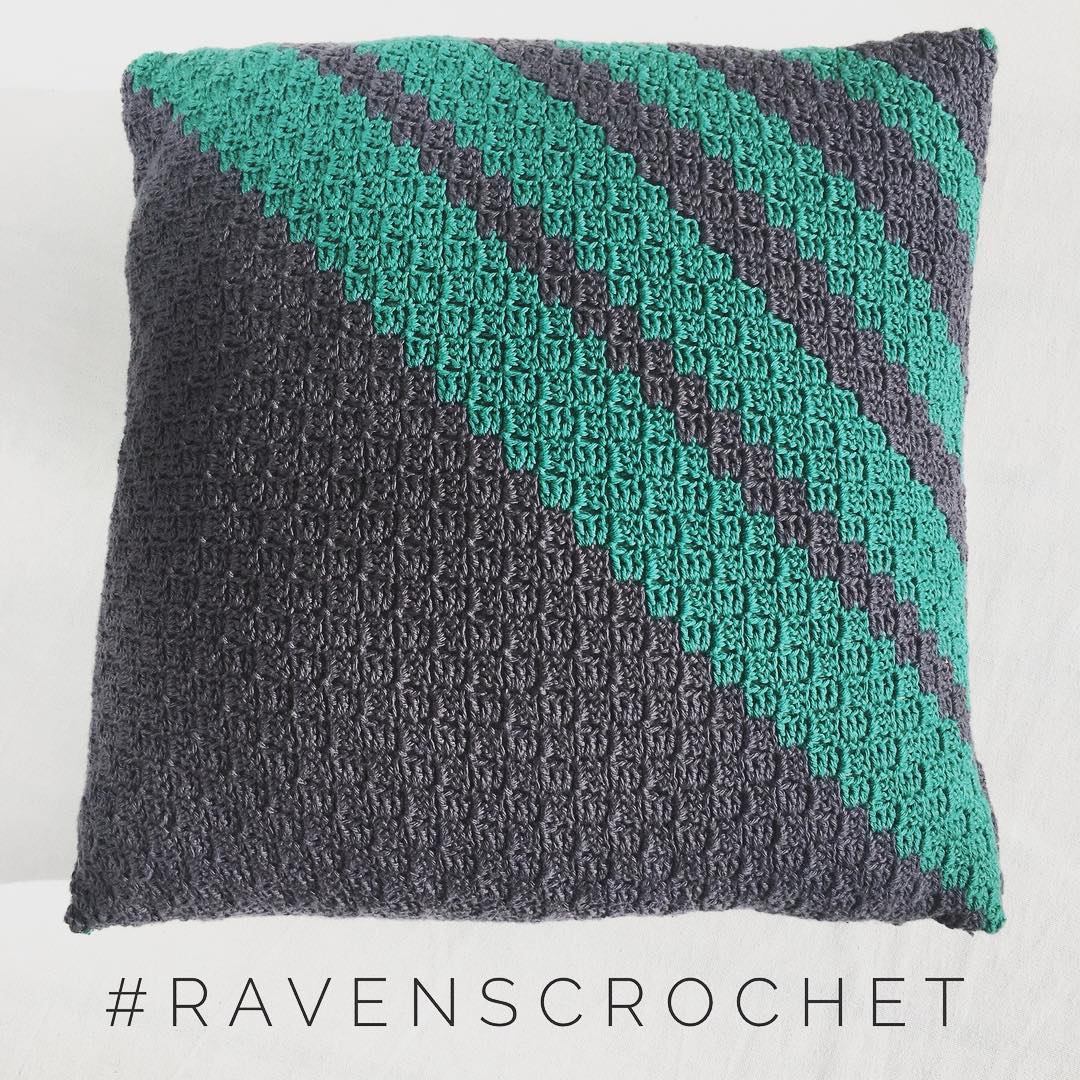 One thing I will keep in mind for future cushion projects is to make the cover smaller than the inner cushion – this will make for a more plump cushion.
Good luck with the designing and till next time…
Camilla
Homemade & Heartmade