Treble Crochet is one of the basic stitches in crochet. Though it is less common than Single, Halfdouble and Double Crochet. This could be based upon the fact it is taller than all and mainly used for lace projects.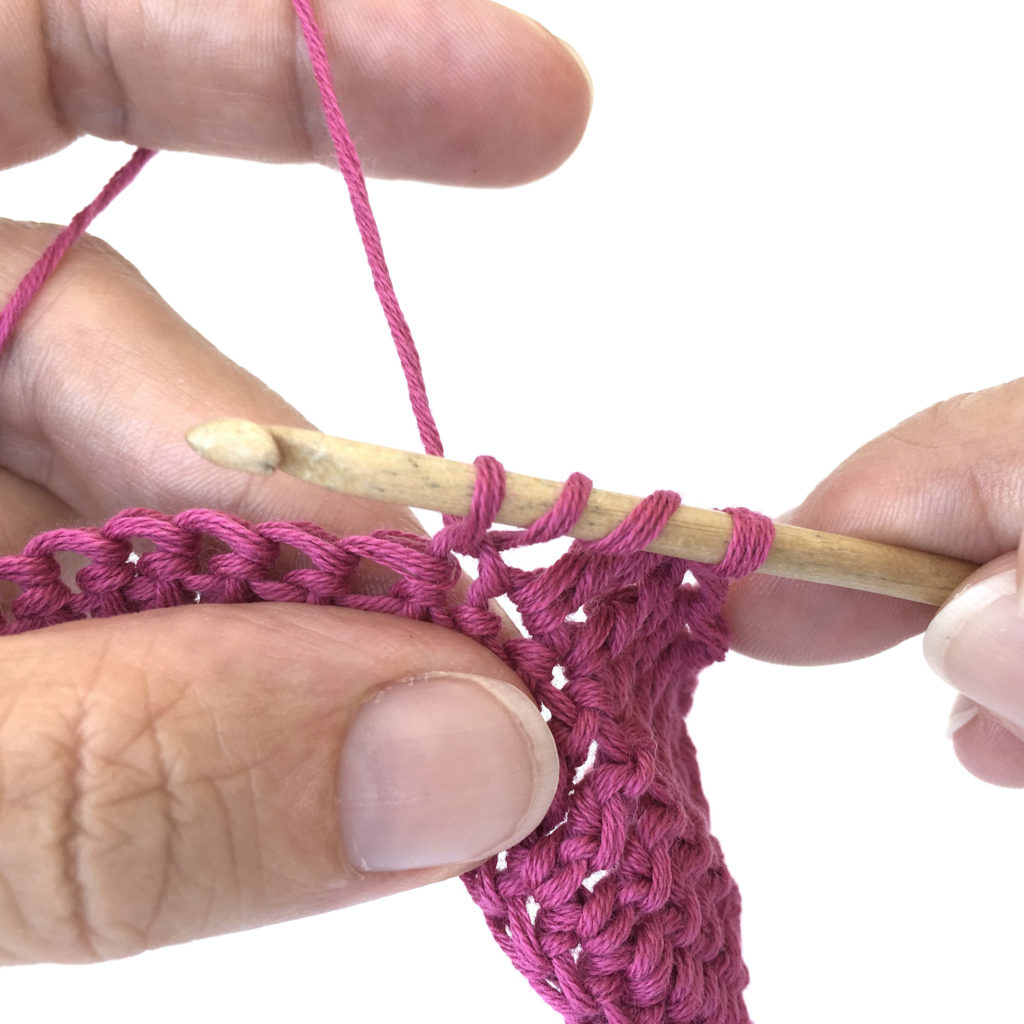 Place your yarn around the hook two times and push the hook through the "V". Place the yarn around your hook and pull back through the "V". You now have four loops on your hook. Place the yarn around your hook and pull through the first two loops. Repeat this two more times. You now have only one loop on your hook and the stitch is finished.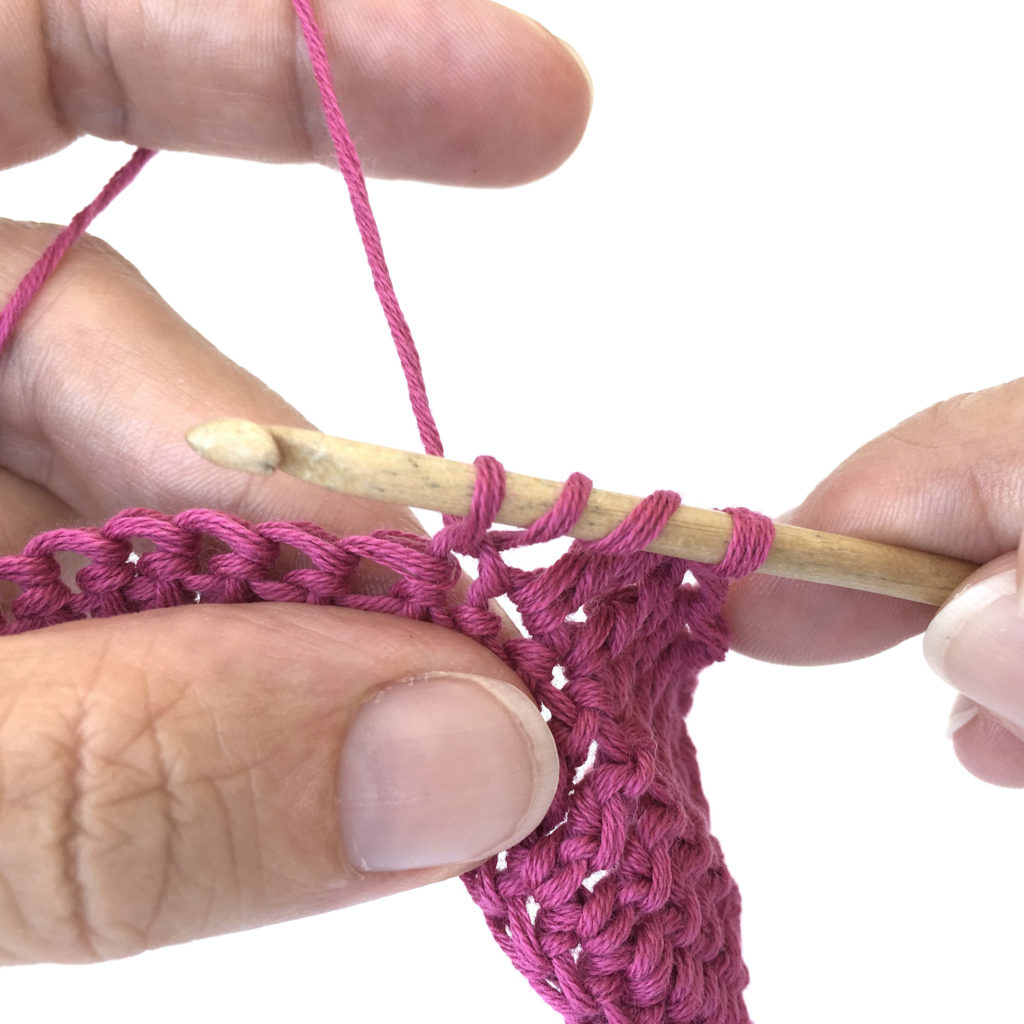 You have probably already figured this out! The more times you wrap the yarn around your hook before inserting it in the stitch, the higher you are able to make your stitch. Also the higher the stitch, the looser your project will be. Therefore it is more common to work treble stitches and higher in lace work.
Sometimes especially when you're working with bulky yarn or a larger than usual hook, the turning chain on a treble crochet row leaves a gap at the beginning of the row. To get a neater edge, try chaining 3 instead of 4 stitches for the turning chain. I often chain 3 for the turning chain and then not count it as a stitch. I will then work my first treble crochet in the first stitch of a row. I find that this way diminishes the gap and still gives me a straight edge.
Patterns using this stitch