Spike Stitch
The Spike Stitch is a fun and easy stitch, that instantly takes your project to a new level. You can choose the same colour throughout and just achieve the texture. Or you can use different colours to benefit fully from the stitch.
Work as you would a Single Crochet, but instead of inserting the hook in the "V" you move down to previous rounds – make sure to keep the yarn strand loose.
With some stitches you may need to insert the hook in the row as a Knit Stitch in order to make the stitch completely vertical.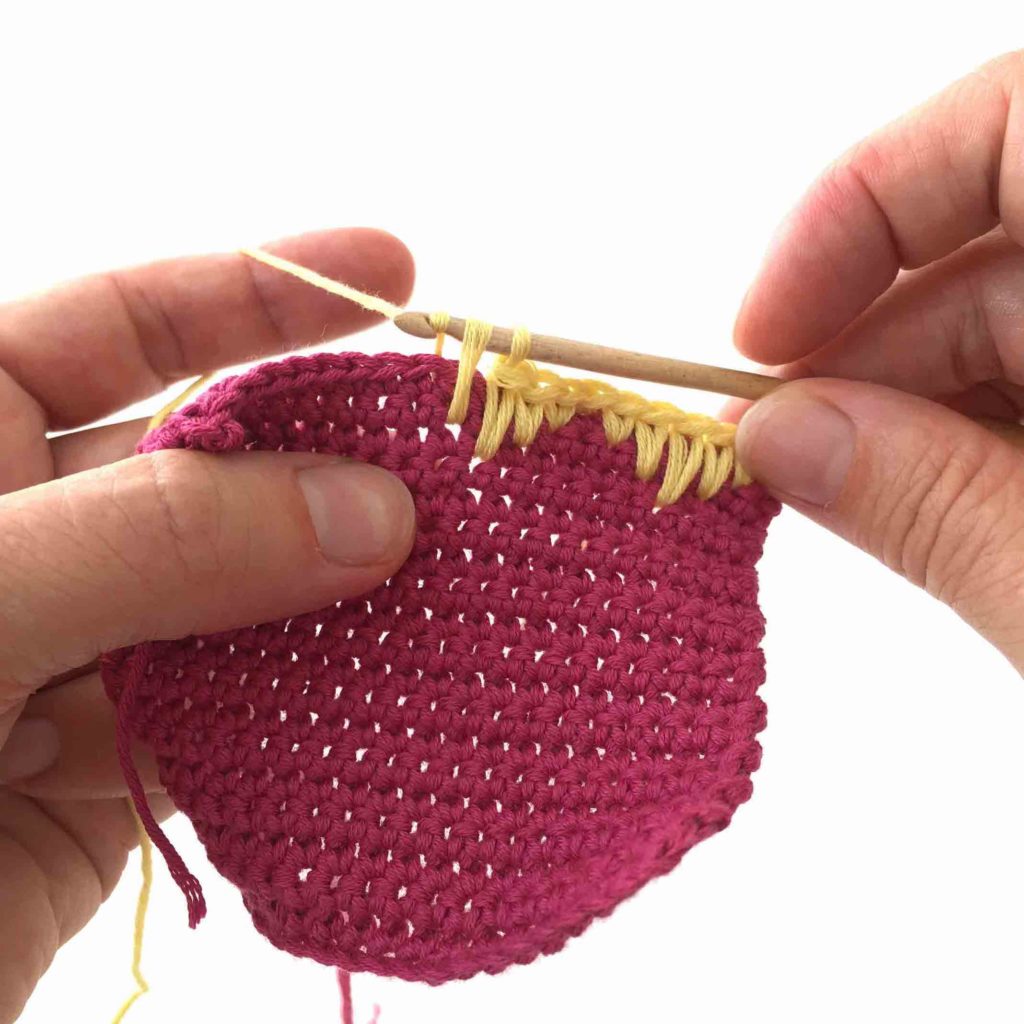 Patterns using this stitch