Crocheting an invisible join is a technique that allows you to seamlessly connect the beginning and end of a round or row in your crochet project. This method creates a nearly invisible seam, giving your work a polished and professional look. Whether you are working on a circular project like a granny square or simply want a clean finish for a straight-edged piece, mastering the invisible join is a valuable skill for any crocheter.
In this example I use Halfdouble Crochet.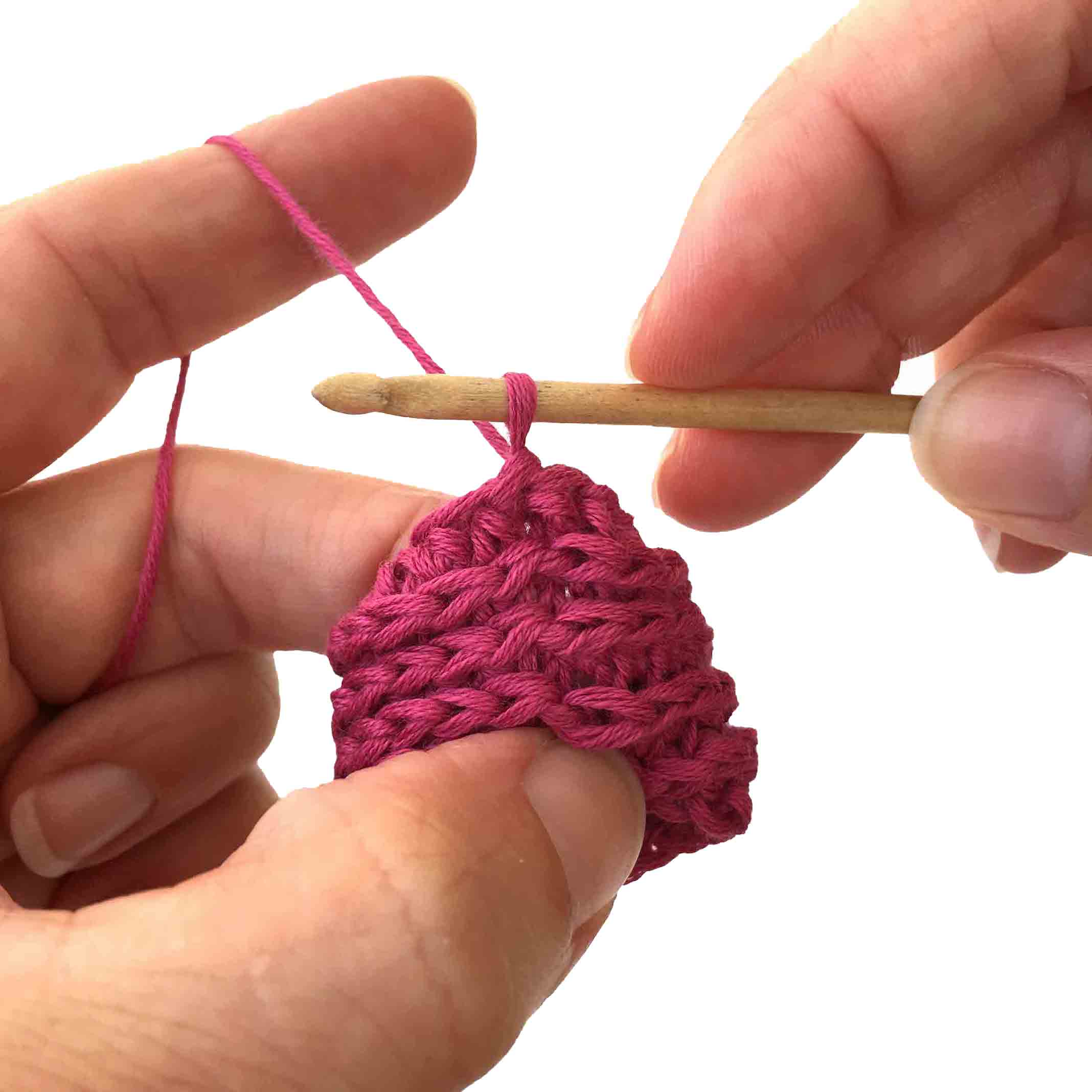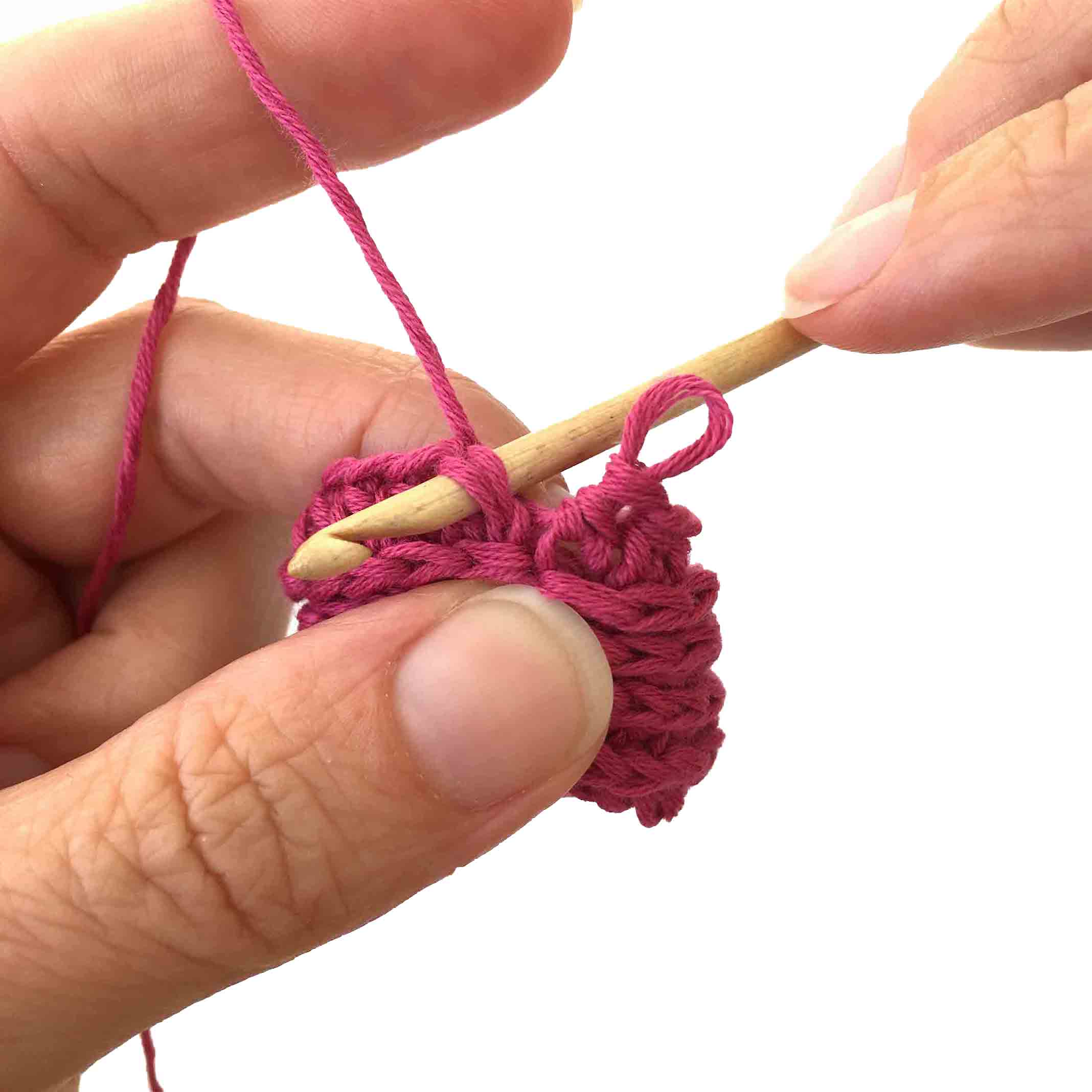 Step 1
Remove the loop from your hook and push the hook under the "V" towards you.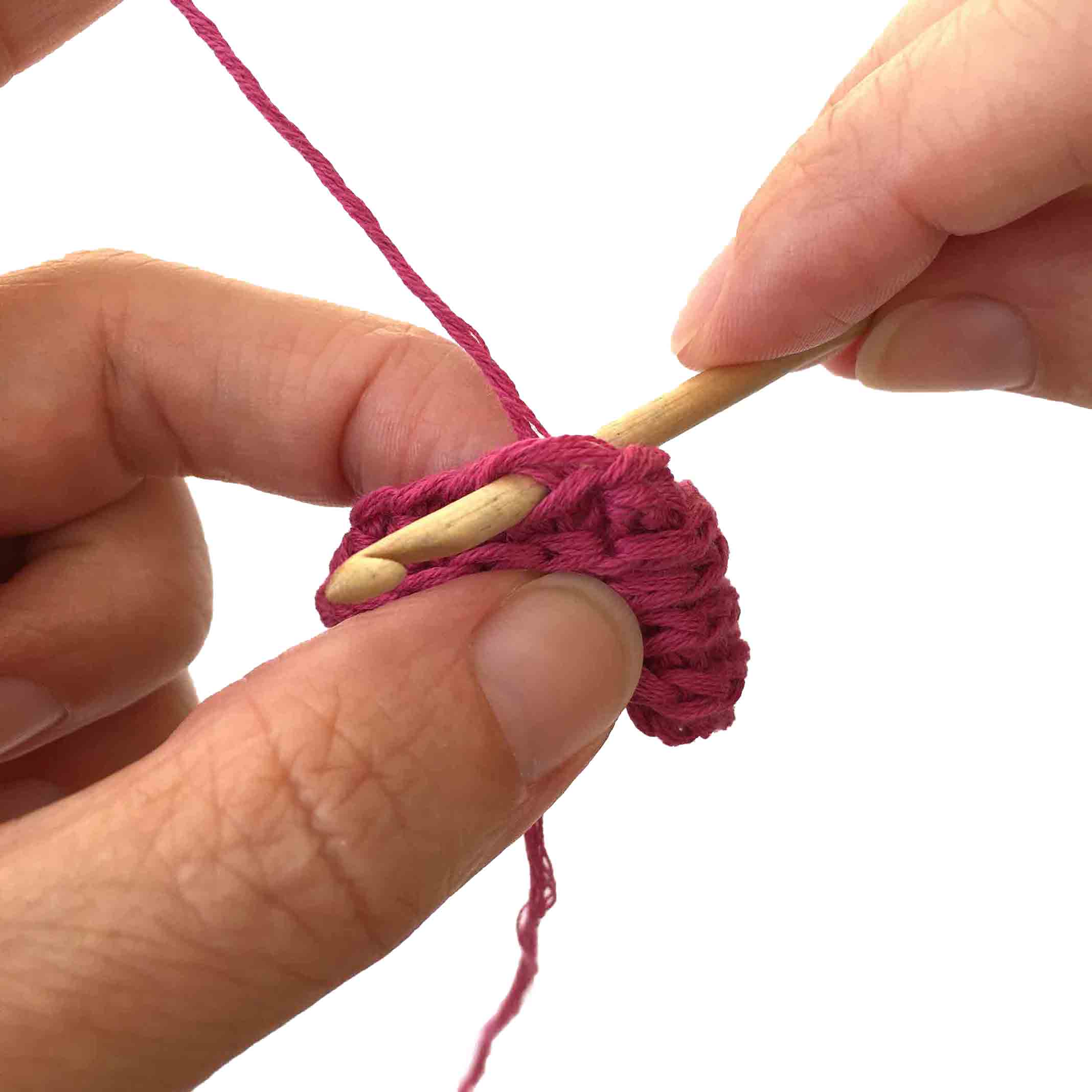 Step 2
Place the loop back on your hook and pull back through the "V".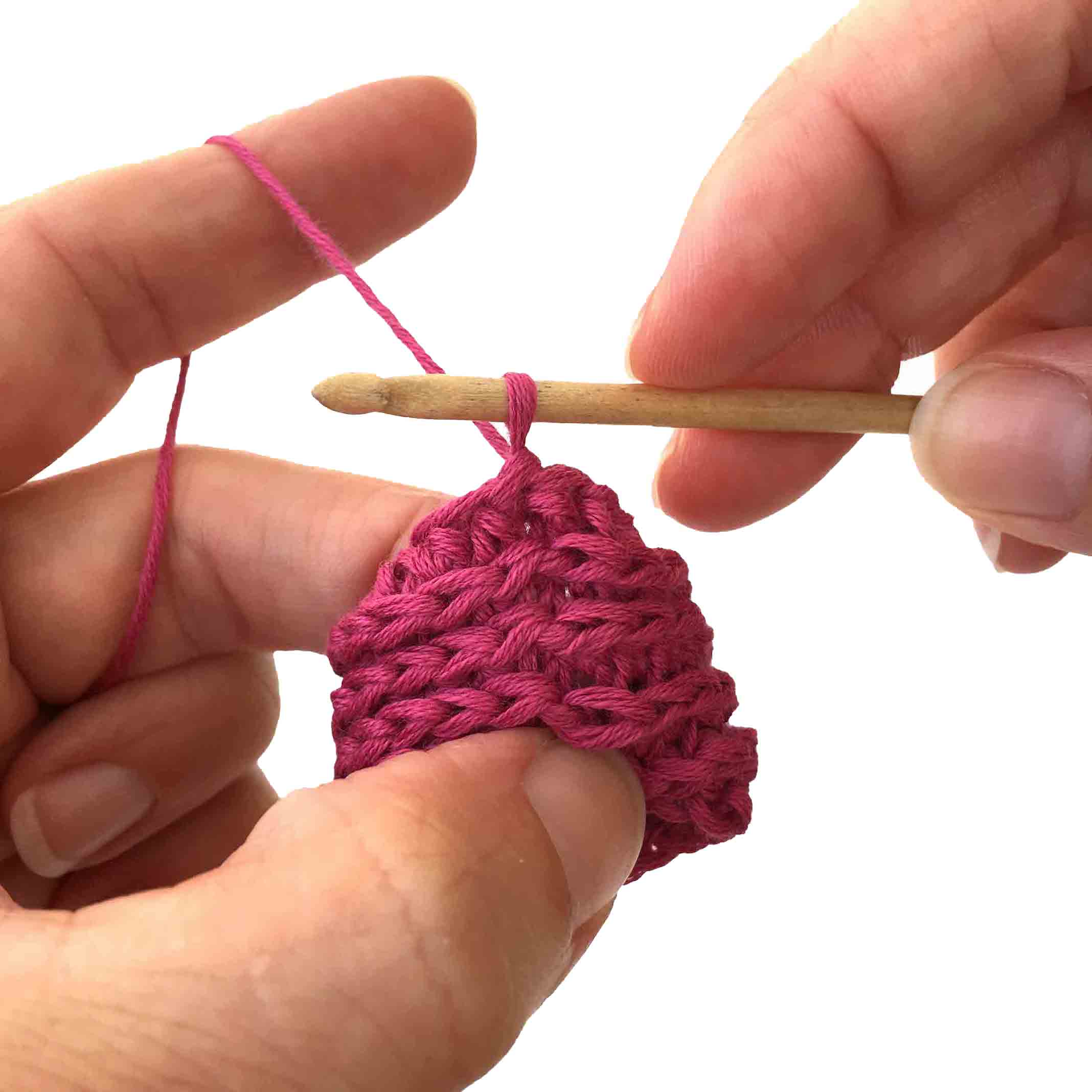 Step 3
Tighten your yarn in order to minimize the loop till it barely shows on the front of your work.
By following these steps, you will have successfully created an invisible join in your crochet project. The result is a clean and professional-looking finish that seamlessly connects the beginning and end of your round or row.
This technique is especially useful for projects like blankets, scarves, and other items where a visible seam would detract from the overall appearance. With practice, you will be able to achieve a flawless, polished look in all your crochet creations.
Patterns using this stitch