The great thing about using an invisible join is as the name of it implies – it is invisible… Almost. At least it barely shows, which is the main reason I often use this stitch instead of a slip stitch.
This example is shown worked in the round crocheting Halfdouble Crochet.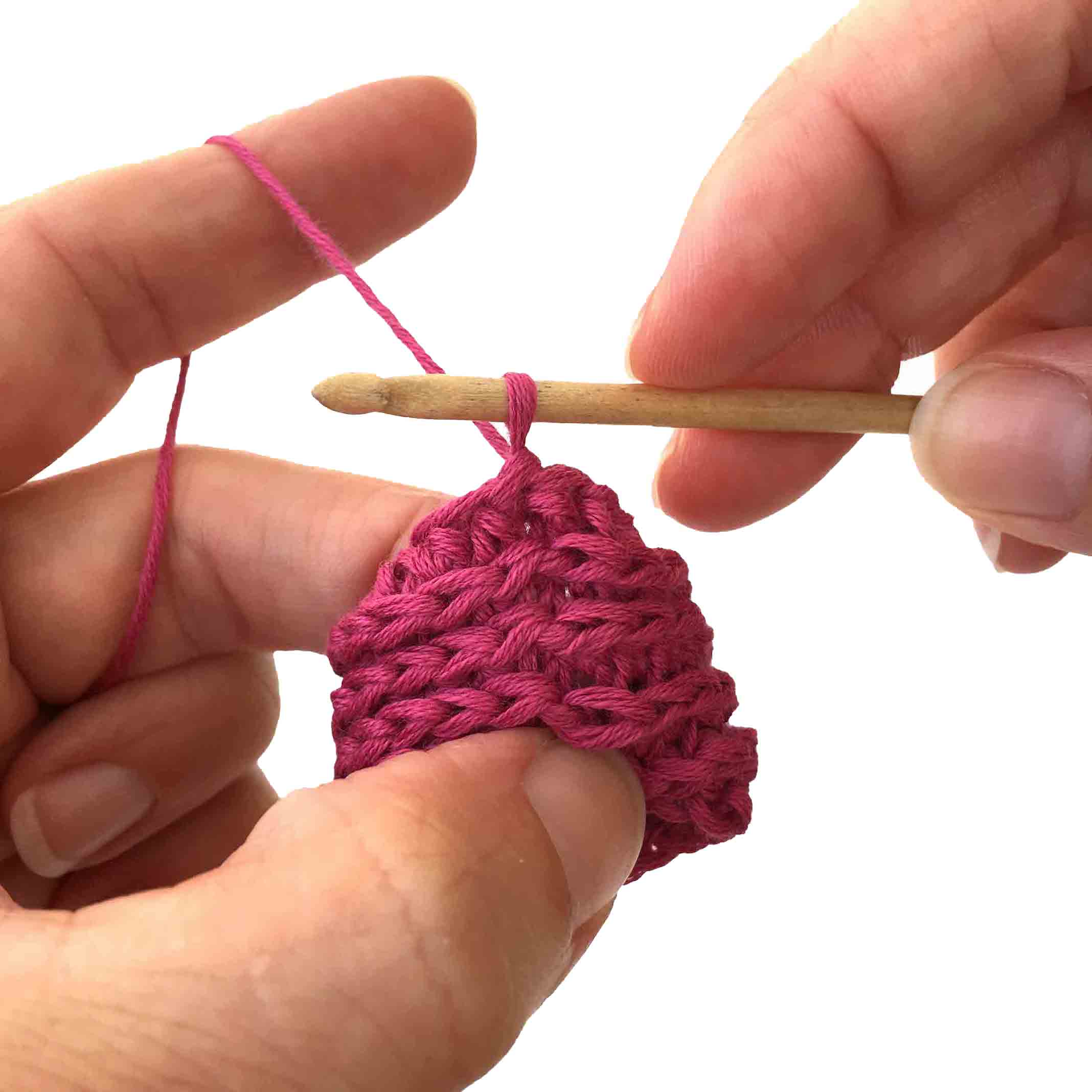 Step 1: Remove the loop from your hook and push the hook under the "V" towards you.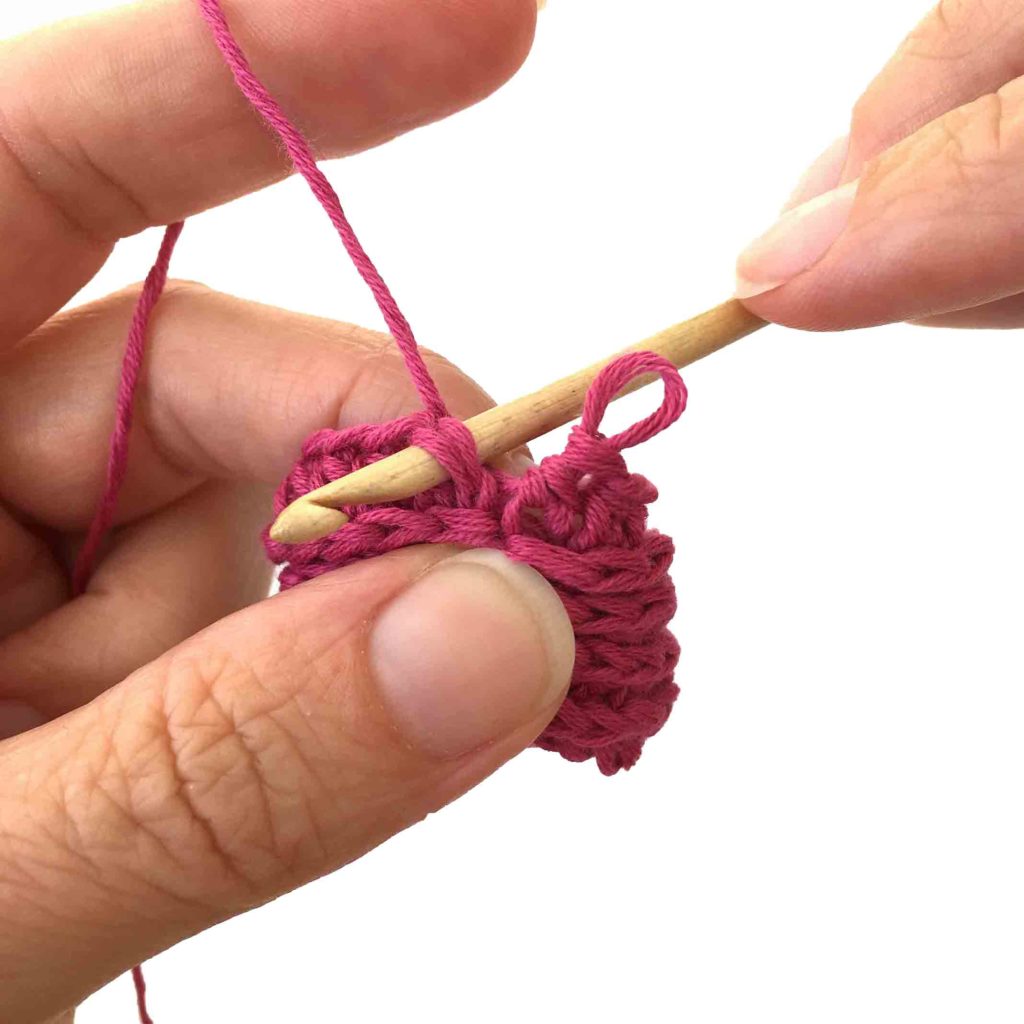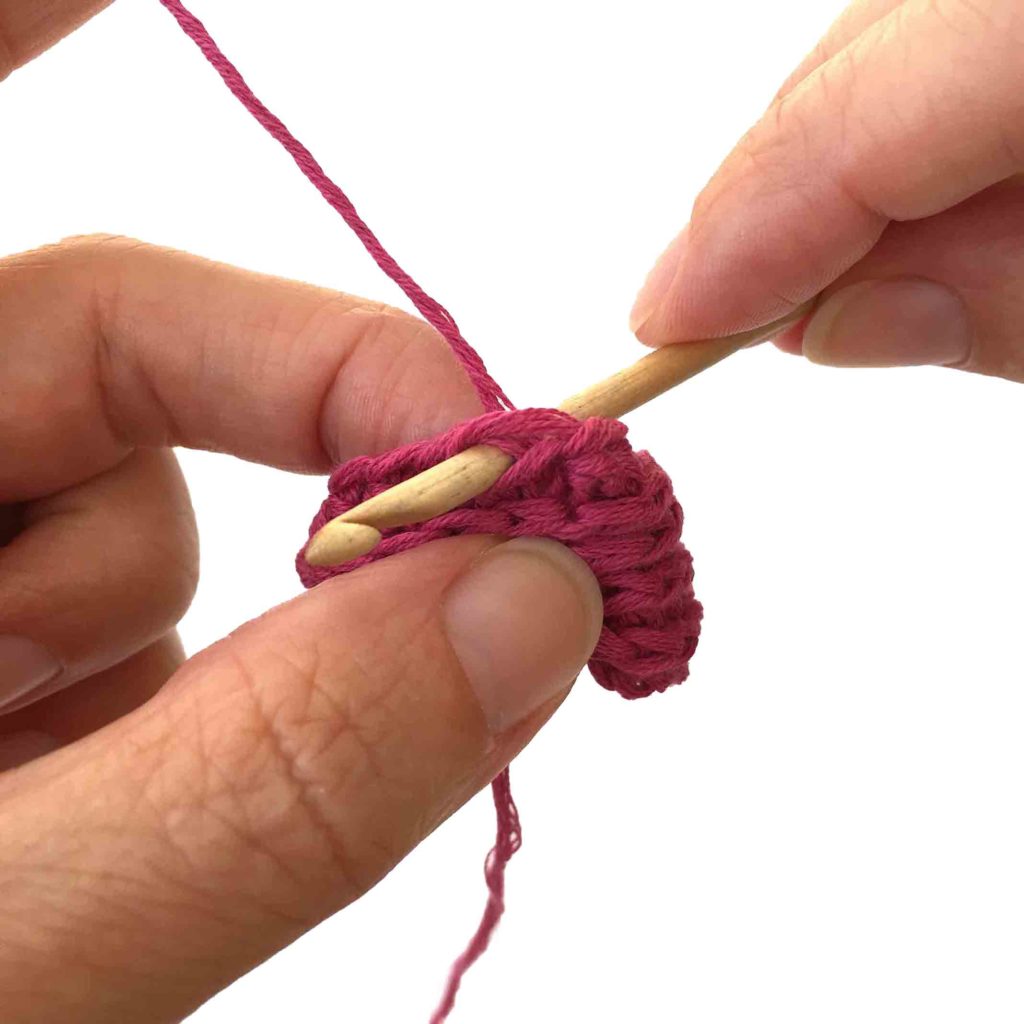 Step 2:
Place the loop back on your hook and pull back through the "V".
Step 3:
Tighten your yarn in order to minimize the loop till it barely shows on the front of your work.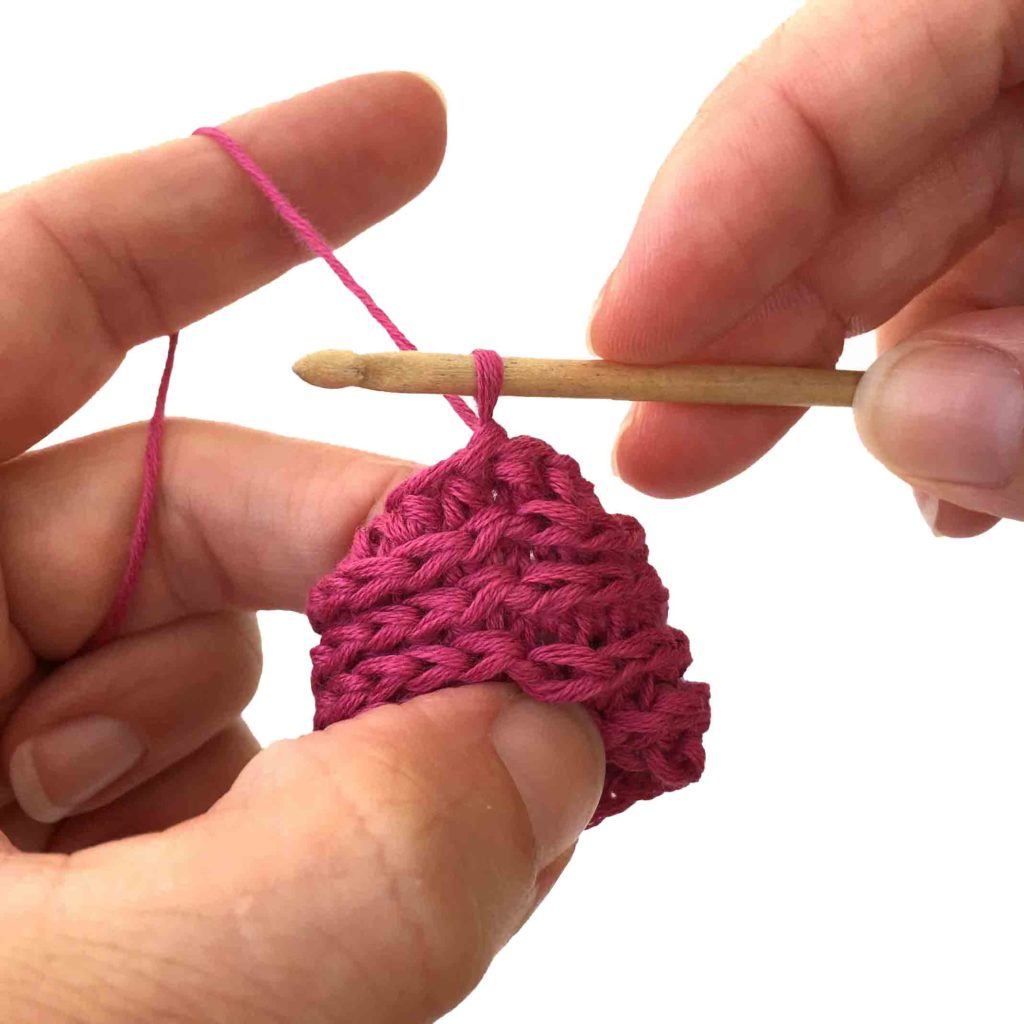 I have finished every row with this join, and as you can see on the last picture it is practically invisible!? Depending on which stitch, you are working with, you can chain before starting the next row. That way you have the height of the stitches.
Patterns using this stitch