Are you dreading having to leave the house in this cold weather? Keep your head and hands warm with some homemade woollies.
That way you will be ready to tackle the Christmas shopping.
I am personally one of those people that think they have all the time in the world, when it comes to Christmas shopping. Then I realize the last week before that I have not bought a single present yet! I try to stay calm and just "take care of business" so to speak!?
As to not stress out (my brain would shut down if I did) I have decided to just accept this and enjoy the day of shopping. before leaving the house I usually make a list of the presents I need to buy. My first stop is always my local coffee shop to get a take away coffee (actually mocha – I cannot resist a chance of chocolate!?) Then I take a deep breath, look around on all the beautiful Christmas decorations in the streets and now it is time to get buying!
Crocheted Woollies for your head & hands
However if you still have issues finding a present for someone, then maybe you can use your amazing skills of crochet.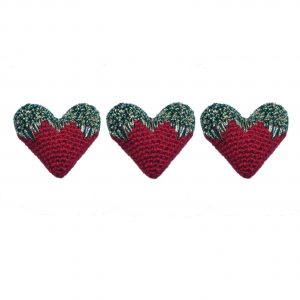 Take advantage of my third Sunday of Advent Treat, which is a 30% discount on all patterns in my Warm & Woolly Section!!
Use this coupon code ADVENT30.
The offer is valid till Saturday and then it is time for my last treat… at least for 2018!?
Read this post if you need a little inspiration.
Camilla
Homemade & Heartmade