Do you remember Nokia 3310?? I loved this phone and all the fun covers you could buy for it. My favourite one was in gold and had the texture of snake skin. My style has changed a bit since then.
Today you can also buy great covers for mobile phones adding a little personality… and also not to mistakenly grab your friend's phone from the table after an afternoon of coffee & chatting. We all seem to carry the same brand nowadays.
I still have not found one that I think represents me – they are often too clean cut or too youthful (for me at least!?) That is why I decided to make my Crocheted Phone Cover.
You can never go wrong with flower power and I happened to have some lace thread in 3 colours in my stash. I laid the thread double to make my puff stitch flowers.
I took a very mathematical approach to this project and drew the size of my phone on a piece of paper adding the size of the flower. That way I knew how many whole and half flowers I needed.
Then I calculated the number of colour combinations. By giving each combination a number, I could count how many were needed to cover the back of the phone. My drawing was a bit off size though!? It turned out, I could leave out an entire row at the end.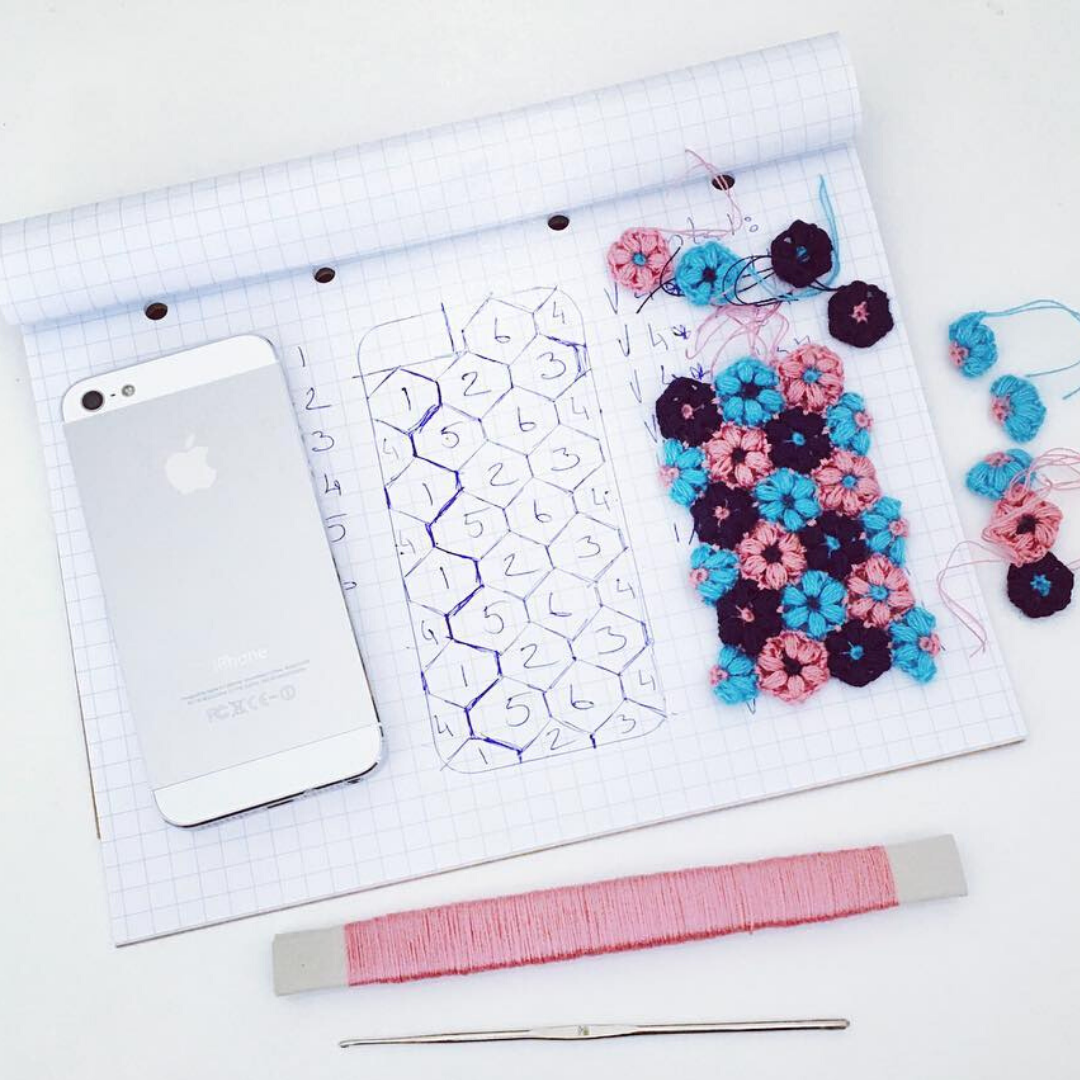 After the flowers were combined, I made an easy edge in Double Crochets and Chains around the phone. That way it would stay put and I am still able to touch all the buttons along the sides.
This was a challenging but fun project. And I was so flattered with all the kind comments and likes I received on Instagram.
Camilla
Homemade & Heartmade