– Back Loop –
Working in the back loop only of a stitch can change the look of a project completely.
Back Loop:
Work your stitch in the leg of the "V" furthest away from you.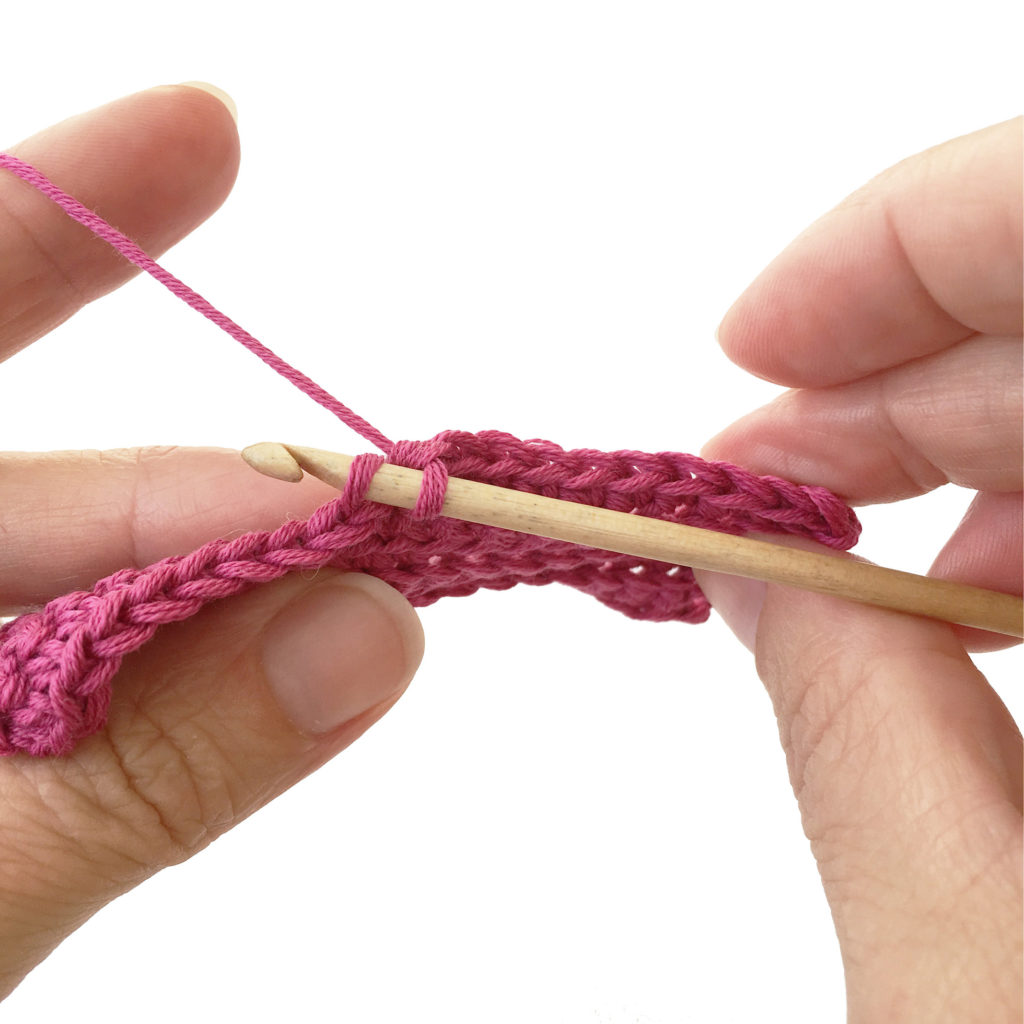 I hope that now that you know how to work this stitch, you will try to incorporate it in your future crochet projects. Below you can even find some patterns in which, I have used this stitch.
Patterns using this stitch